In its never-ending quest to take over the world (eat your heart out Pinky and the Brain), the house of mouse has officially entered the streaming wars with Disney Plus. Now owning a sizable chunk of the market, the company is able to bring the entertainment they produced/bought up over the years to almost every platform. And in just one day, it accumulated 10 million subscribers, putting the likes of Netflix to shame. If that's not enough to convince the most die hard Disney fan to sign up, let's take and in depth look and see what this has to offer. As someone who's subscribed to the service, what do you get for only seven dollars a month or 70 dollars a year?
Disney
The biggest attraction to the app is the ability to watch any content produced by the company since the very beginning. Whether it's movies, shorts, or tv series, there's certainly no shortage of what's available to watch. In a move that will surely win over anyone who can't afford to re-buy these movies every decade or so, the Disney vault has been shattered into a million pieces after so many years of torment. Starting with Snow White and the Seven Dwarves, there's almost 100 years of animated features at the tip of your fingers. The same goes for their television shows. Everything from the Disney Afternoon, to the early 2000's experimentations, to the new spin-offs of the animated catalog, there's never a dull moment in reliving memories or trying new content for the first time. But for some reason, the tv shows have episodes placed out of order. Normally this wouldn't be a problem since most shows didn't follow an overarching story like Netflix. But some of these cartoons like Darkwing Duck, Goof Troop, and both incarnations of Ducktales require some organization to follow certain plots. Otherwise having an origin story unfold halfway through a season feels too out of place. Even smaller competition like DC Universe know the importance of keeping episodes in order.
If animation isn't your cup of tea, why are you here in the first place? But in all seriousness, there's plenty of live action films from every era, whether they're high quality or guilty pleasures. Classics like Mary Poppins, 20,000 Leagues Under the Sea, and Tron are a few of their best forays into the real world. Give them a shot and you'll find they hold up on a story telling level while pushing the boundaries of the time's technology. However for some reason there are certain titles that are available to select, yet by contractual agreements with Netflix, they're not allowed to be played till a certain date. If it was something like Amazon where you pay a small rental fee for early access, that would be understandable. But more often than not, various movies will be pushed to the forefront only to hide the fact that they won't be available for a minimum of 6 months to a maximum of 2 years. And that needs fixing right away.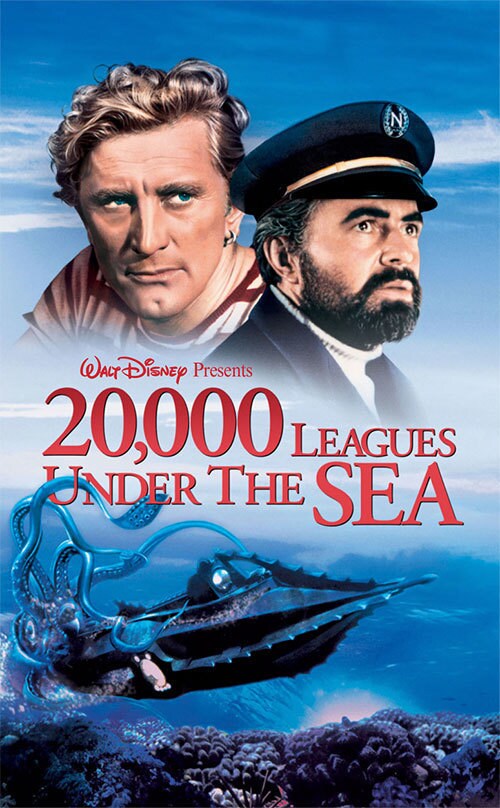 Take a peak around the corner and you'll find Kermit the Frog, Miss Piggy, and all the other Muppets ready to sing Rainbow Connection. A number of Muppet movies produced before and after the acquisition are available to enjoy, as well as the recently rebooted Muppet Babies. Though in a curiously baffling omission, the original Muppet Show is nowhere to be found. Which is sad given that Josh Gad's take on the series was canned for creative differences. So why not compensate with the original series or even the hand drawn Muppet Babies? Hopefully it'll be added soon because the Muppets don't deserve to cower in Mickey's shadow. Jim Henson always wanted Disney to own his creations, but ever since Muppets Most Wanted didn't rake in the money like its 2011 predecessor, there seems to be a corporate leash forced upon these likeable characters.
For those who value more educational programing, National Geographic offers plenty of documentaries for the mind. They can take you to space, around the world, and most prominently into the everyday lives of animals. Whether you want a serious in sight with James Cameron or a more light hearted take with the Disney Nature features, there's always something new to learn about life itself.
But what would a streaming service be without offering its own original content? With programs like The World According to Jeff Goldblum and The Imagineering Story, there's a promising start to see what originality can come out when branded franchises are at the forefront these days. I wouldn't even mind seeing future live-action Disney remakes be exclusive to this app. It'll most likely lessen the impact they have on their animated counterparts. And who knows, maybe offer a chance to see the original Lion King in IMAX again. In a curveball approach, these series play a new episode every week as opposed to dropping a season's worth of content in one day. A clever tactic to keep people coming back after catching up on other media for a change, but it's going to feel strange after getting used to alwayshaving an entire season on standby .
Now let's bring up that elephant in the room concerning censorship. A few months before launch, there were talks that Disney would censor certain media for there outdated cultural references. Most notably the crows from Dumbo who play a significant part in the story. Upon release however, most of the past content has been labeled with a warning on their older material that might contain certain outdated cultural depictions. This was a smart move to keep their history intact, but it'd probably mean a little more if Disney was willing to showcase their World War 2 cartoons. The Donald Duck short Der Fueherer's Face contains an introduction by famed movie critic, Leonard Maltin, as he elaborates about the climate the cartoon was created in. If the same tactic was applied to their more controversial material, it would probably make way for more preservation and access to rare cartoons. And, more than naught, make up for their silent treatment concerning Gravity Falls' digital alteration that creator Alex Hirsh tweeted about. Also a certain family in Springfield has stuck to their guns when it comes to what was once considered one of their best episodes, but we'll get to that later.
Pixar
From Toy Story to Incredibles 2, the family that started with a hopping lamp is next up. And like it's older conglomerate sibling, it too houses many classics from humble beginnings as well as some memorable award winning shorts. Some of which feel more timeless as the world has changed over a decade after its release. Just take a look at Wall-E as the prime example. There's even a new program called Short Sparks which gives new upcoming talent a platform to showcase their storytelling skills. Best of all, it finally pushes beyond the computer animation norm for more unique styles in every short. The only downside to this opportunity is that it will possibly mean the end of packaged short films at the beginning of the latest Pixar release, which has been a tradition since A Bugs Life. Not helped by the shunning of Olaf's Frozen Adventure a couple of years ago during the release of Coco. But only time will tell if said tradition will continue.
The Simpsons
With the purchase of 20th Century Fox, The Simpsons have relocated to their new home with everything including the kitchen sink. Though the result is somewhat mixed. The classic seasons from the golden age are accessible to see where people like Conan O'Brien and Brad Bird got their start. Episodes like Homer's Enemy, Lisa's Wedding, and especially the annual Treehouse of Horror are a treat to revisit again. And even some of the newer episodes have their moments of cleverness that can sit right next to the early seasons. However the high definition format seems to be imposed to a detrimental degree. Earlier seasons weren't made when HD widescreen was the norm for television, and thus all the seasons that fit on a square are stretched to a rectangle rendering the lines blurry and hard to focus. Kind of ironic considering that many of the shorts Walt Disney produced like Steamboat Willie and The Three Little Pigs are kept in their 4:3 ratio. Thankfully there's been an update restoring some of the earlier episodes to their correct format, although it won't take full effect until 2020.
Marvel
Nowadays who can think of Disney and not bring up Marvel? Not only one of the corner stones to the house of mouse, but also a cinematic game changer that's lasted over 10 years without any trace of slowing down. And now the entire catalog that started with Iron Man is available to watch anytime….at least in theory. The exceptions are 2008's The Incredible Hulk with Universal holding the distribution rights, and the Spider-Man movies that were co-produced by Sony. But even the filler movies from Hulk and Spidey are still very entertaining that they should be included alongside their siblings. But that's not the only two steps back after such a gigantic step forward. Despite the entire Marvel Cinematic Universe being available at launch, a good portion of them are blocked off due to contractual agreements with Netflix. If that's the case, why have them selectable in the first place? It feels like Mickey's dangling a carrot in front of a donkey. You can have your carrot, but you can't eat it unless the mouse says so.
But there's not just movies, there's many shows like Agent Carter, the many takes on Spider-Man, and most notably X-Men: The Animated Series, Arguably one of the best shows from Marvel of all time. And thank goodness this is one of the few series that has its episodes organized because this demands its audience to watch everything in order to get the story. For those curious about the recently cancelled Daredevil, Luke Cage, Punisher, Jessica Jones, and Iron Fist, their fates are still up in the air until further notice. Meanwhile future series like Loki, Wandavision, The Falcon and the Winter Soldier, Hawkeye, and What If… are still a long ways off. So like the other categories, this has some bright spots, but a few kinks that need to be ironed out.
Star Wars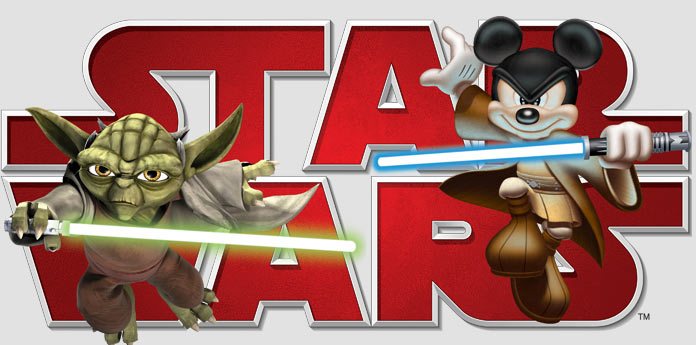 And finally we come to the other main course of the app, the Star Wars content. With the 20th Century Fox acquisition, Disney not only owns their self produced movies, but the original trilogy and, for better or worse, the prequels. This way you can watch the entire saga before The Rise of Skywalker attempts to distract you from the now popular exclusive series The Mandalorian. As a mini review on said show, it's the best content to come out of Disney's Star Wars since Force Awakens and Rogue One: A Star Wars Story. Which seems to be a running gag compared to the canon movies. As an added bonus, shows like the 3D Clone Wars to the acclaimed Rebels also gives a glimpse into the wars against the battledroids before Revenge of the Sith.
Unfortunately, the Blu-Ray special edition of Return of the Jedi is included on this service, which ruined one of the greatest scenes in Star Wars history. The changes in A New Hope and Empire Strikes Back aren't detrimental, unless you want to bring up who shot first in the Cantina. But the one scene in Return of the Jedi that only required music to convey emotion was completely botched in the Blu-ray edition. It is also a shame that the original prints of the trilogy can't be seen without all the alterations. Shortly after Disney acquired Star Wars, there were publications that they would release the originals unaltered. But years later, people are more concerned about The Last Jedi (don't worry, that's also off limits due to Netflix contracts) than the idea of bringing the unaltered trilogy back for newer generations. Hopefully Disney will listen to the fans and we can finally put that to rest. If you can overlook the changes, it's nice to have a central station where you can get all your Star Wars needs.
Requests
With so much content already available to view, I can't help but notice a few programs that were surprisingly omitted on day one. So here are my requests for the service in the near future that could possibly increase their subscriber count. Anything would work since they didn't make this app available in all parts of the world at launch (oops).
Buzz Lightyear of Star Command
Not just the pilot movie, but also the tv series that spawned from one of the most popular Toy Story characters. The first film was originally going to open with a Buzz Lightyear series, but was scrapped to put more focus on Woody. This however takes complete advantage of the universe beyond its plastic origins with very likeable characters. Patrick Warburton is a great replacement as Buzz Lightyear and Wayne Knight is always hysterical as the Evil Emperor Zurg. In fact the villains benefit the most in this world building that even hides a couple Pixar Easter eggs if you have a keen eye. With both Disney and Pixar under one roof, this series is too big of an opportunity to NOT go to infinity and beyond.
The Sweatbox
While The Emperor's New Groove is regarded as an underrated feature, many don't know of it's original incarnation as a dramatic musical under the name Kingdom of the Sun. Evidence of that exists in a documentary directed by Sting's wife, Trudie Styler. It focuses on the troubled production of Roger Allers' Inca take on The Prince and the Pauper and how the final version ended up looking nothing like its original vision. A classic case of artist fighting executives on a grand vision. Since completion, Disney has claimed copyright over the feature and masqueraded New Groove as a smooth production. All the while allowing two songs from Kingdom of the Sun to be included on the soundtrack: Snuff Out the Light and My Funny Friend and Me. But with documentaries like Waking Sleeping Beauty available to stream, this wouldn't be too far off from presenting some history or even educational value on what goes into making an animated feature.
Dream On Silly Dreamer
Serving as a follow up to Waking Sleeping Beauty, this shows the rise and fall of traditional animation during and after the renaissance period. With Pixar leading the computer animation revolution in the mid 2000's, many 2D artist were affected by the change in the animation landscape. This can be seen with interviews from Mulan co-director Barry Cook, as well as famed Disney villains animator Andreas Deja. Something like this might be even more controversial to include because the subject matter paints the company in a sadistic light. But it's still part of the history that shouldn't be forgotten. And with current Walt Disney Animation Studios head, Jenifer Lee teasing the idea of hand-drawn animation making a comeback, this could help re-enforce that notion.
The Proud Family
Bruce W. Smith is one of the most underrated animators of his generation. His accomplishments range from co-directing the animation in Space Jam, to supervising the animation for characters like Kerchak (Tarzan), Pacha (The Emperor's New Groove), and Dr. Faciliar (The Princess and the Frog). And he most recently co-directed the successful Kickstarter short, Hair Love. However his biggest contribution to the medium is his own animated series, The Proud Family, centering on high school student Penny Proud and her everyday life in the suburbs. That is when her overly dramatic father isn't constantly stealing the spotlight along with the rest of the family. Every frame is utilized to aid the comedic moments down to the last over the top expression, which is a rarity in animation whether on tv or the big screen. Recent reports reveal that a new season will be produced alongside the return of this show. And if that's the case, it would kill two birds with one stone in bringing the spotlight back on this entertaining family that could rival The Fresh Prince of Bel-Air.
The Spider-Man MCU Movies
In order to fully grasp the on-going story of the Marvel Cinematic Universe, every film needs to be available to watch, less one of these costumed characters come off as a deus ex machina in the likes of Captain America: Civil War. Given that he's one of the big heroes in the fight against Thanos, not including the MCU Spider-Man movies would be a crime against nature. Both Homecoming and Far From Home have shown this Peter Parker going in new directions from his comic book origins and compared to the hundreds of adaptations that are still being made today. He even had one of the saddest and unforgettable tear jerkers near the end of Infinity War. So why not let him take his place alongside Iron Man and The Guardians of the Galaxy? They've certainly proven more popular than both the Raimi and Marc Webb editions. Just keep Disney on a tight leash so it knows its place and doesn't act like it can take away someone's toys without ownership like their embarrassing debacle with Sony this year.
Star Wars: Clone Wars (2003)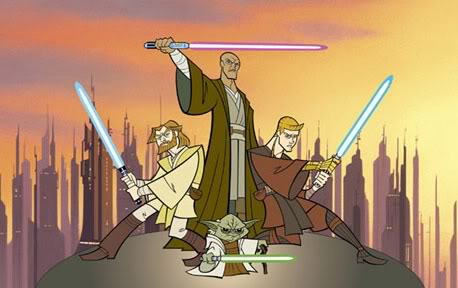 Though we have two great shows in the form of the 3D Clone Wars and Rebels, this 2d series pioneered the way for the latter two thanks to its helmer, Genndy Tartakovsky. Taking his story telling traits from Samurai Jack to a galaxy far far away, the plot covers the struggle against the battle droids and Count Dooku in the quest to bring order to the galaxy. Truth be told it shows Obi Wan and Anakin's mentor/student relationship in a more positive light compared to Attack of the Clones, where all they did was bicker and argue like a married couple. Part of that comes from the voice cast that brings even the dullest dialogue to life with their years of experience. Tom Kane sounds almost like Frank Oz's Yoda and Mat Lucas works wonders as Anakin compared to Hayden Christensen. Meanwhile the angular animation fits perfectly within the universe and gives us some of the best battle sequences by using cel-shading to perfectly blend the hand drawn animation with CGI. Since the Disney purchase, the series has been labeled non-cannon, but considering everything that ties into Revenge of the Sith like a pre-lung cancer General Grievous, that's too much history to cast aside. And it would only be fitting to see this sit alongside The Mandalorian as an alternate timeline akin to The Legend of Zelda: Hyrule Historia.
Stark Raving Dad (The Simpsons) + Hot Spells (Darkwing Duck)
These two occupy the same space because they're banned episodes from their respected series. Hot Spells from Darkwing Duck was only shown once before being banished for its depictions of the underworld. But considering the different locations the purple mallard travels to, this along with its other banned episodes deserve to be available since most subscribers are adults anyway. Especially with the punchline of his eternal punishment in hell.
Stark Raving Dad on the other hand is another story. Once held as one of the best episodes of The Simpsons, it was recently pulled from syndication because of the 2019 documentary Leaving Neverland. Said documentary interviewed two people who accused the late pop star Michael Jackson of sexual abuse. Following the documentary's release, many entertainment stations went out of their way to distance themselves from being associated with Jackson as if it was brand new information that the likes of Family Guy never made fun of. What bothers me about The Simpsons taking part in this trend is that they were once a show that could take a stand against people like the late George H.W. Bush when he wanted Americans to be more like The Waltons and less like The Simpsons. Nowadays they will succumb to any social media peer pressure as evident with their response to The Problem With Apu. But if you want more reasons why this episode should be left to the viewer to watch, check out MysteriousMrEnter's YouTube video covering the incident. Surely, it's nowhere near as offensive as something like Song of the South, right?
Bear in the Big Blue House
This might seem a little odd for an adult to request, but it's a suggestion to give older viewers who are parents a chance to show their kids what they grew up with. Bear in the Big Blue House was one of the most popular shows for preschoolers back in the 90's and it still holds up today with the amazing puppetry and lessons for young children. It would be easy to reboot this with computer animation, but something about that isn't going to have the lasting memory compared to a full body felt suit and puppets. That and no one has yet to replace the late great Lynne Thigpen as a singing moon.
The Muppet Show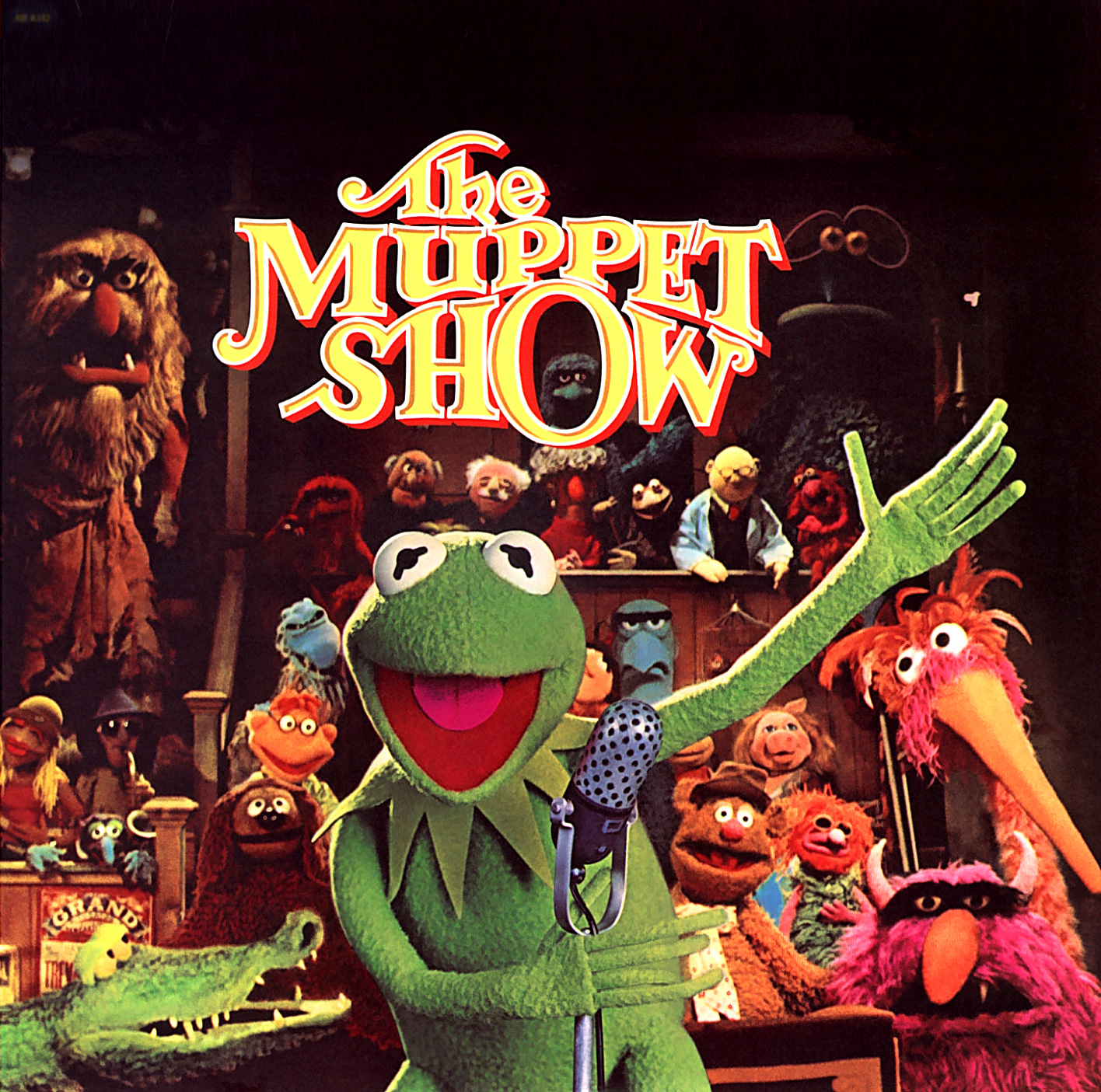 One of the most baffling omissions on launch day was the original Muppet show that spawned 250 episodes in its original run. That would be more than enough content to keep viewers engaged while new Muppet content is being reworked at Disney as the current crop finds their footing. It doesn't matter if todays audience doesn't know the guest celebrities like Dom Deluise or Johnathan Winters. If anything they can see the Muppet's origins before they broke into movies. And test the waters on how timeless these characters really are, even after taking a bow from cable TV.
The Spectacular Spider-Man
This is pretty much wishful thinking because this show is tangled in a giant web (no pun intended) of copyright hell between Sony and Disney, even when the former forfeited the tv rights to the character at the end of the day. Often regarded as the best Spider-Man series, even by people who have fond memories of the 90's edition, this had a very unique style and a definitive take on the story and characters. Both Spider-Man and Peter Parker were on equal ground in terms of development and dishing out quippy one-liners which describes the entirety of Spider-Man: A smart comedy hiding the relatable tragedy underneath its tough exterior. After the Marvel buyout, the show switched channels without any marketing from Disney, in which it followed tradition of ending all Spider-Man media on a stinging cliffhanger. If made available on Disney Plus, it could renew interest in the series and lead to it's well deserved conclusion. Because it's definitely earned the title as the best Spider-Man show that could only be rivaled by Insomniac Games' interactive playground.
Dinosaurs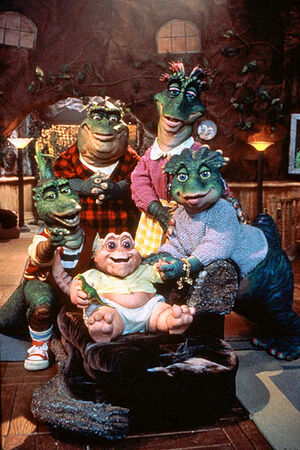 Taking the sit-com formula and applying it to the dinosaur age, there was more to this series than a bunch of rock puns like The Flintstones. In fact some of the topics it tackles are actually very relevant today whether you're a teen, parent, or stuck with an annoying boss. Especially the final episode that sets the record for the biggest 180 for a comedy. Its themes might be a little mature for younger viewers, but the thing about Disney is it can branch out to new territory to relate to more than just kids.
Disney's House of Mouse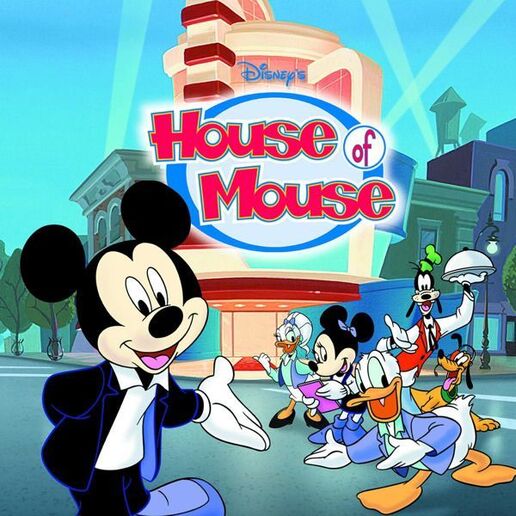 If the idea of having all your favorite Disney characters interact with one another sounds too good to be true, look no further than the dining club run by Mickey, Minnie, Donald, Daisy, and Goofy. While half the series is dedicated to showing new cartoons from Mickey Mouse Works, it really takes off as soon as the guests play off of one another. Like Timon and Pumbaa with Goofy, Donald Duck with Jafar, or even Mickey trying to stop Pete from closing down their business. The best scenes are when things go wrong in the club and everyone's reaction to the situation. There was even an episode that brought back Humphrey Bear and followed continuity with his past experiences with familiar characters. This doesn't reach the same level of Who Framed Roger Rabbit in terms of crossovers, but it's nonetheless a fun experiment with a collision of different extremes.
Oswald the Lucky Rabbit Cartoons
If you're a huge Disney fan, you'll know that Mickey Mouse wasn't the first mascot Walt created in his early career. During his time at Universal Studios, he came up with Oswalt the Lucky Rabbit when he was climbing the ranks in animation. Unfortunately fate had other plans as the Universal executives held a tight grip on Oswald after the fallout with Walt over budget concerns. Eventually CEO Bob Iger acquired the rights to Oswald from Universal in 2006 by trading famed sportscaster, Al Michaels. But aside from Epic Mickey, there hasn't been any utilization of the Lucky Rabbit since. Somewhere out there is a rare Walt Disney Treasures set with Oswald cartoons for a new generation to witness. They're just orphans begging for a new home. And a spotlight to stand next to his animated little brother
This is TheCinematicBandicoot and the launch of Disney plus has much to offer, yet many flaws to fix. On the one hand, the subscription price is very reasonable for what you get out of the gate. On the other hand, there's so many programs that would've been a no brainer to add on day one. Because for every
Aladdin

and

Lion King

, there's a baker's dozen of Disney channel original movies tipping the quality out of balance. And if you want to watch a show's episodes in order, your up the creek without a paddle. All the while shows like

The Mandalorian

only get a weekly update in order to stall for future Marvel content. Not to mention the the international release dates are very scattered for such a powerful idea. Unless China's government is becoming more paranoid about a bear with very little brains.
Pros: Rich content, downloadable, weekly updates, reasonable subscription price
Cons: Out of order episodes, missing content, inconsistent bonus features, locked off content
7.5/10
What do you think of Disney Plus? Have you signed up for it yet? Whatever your thoughts, comment and discuss with others.
And if you enjoy reading our content, be sure to Like, Follow, and Share both our articles and website with family and friends. This is TheCinematicBandicoot saying SEE YA NEXT TIME!!!!!!
Sources