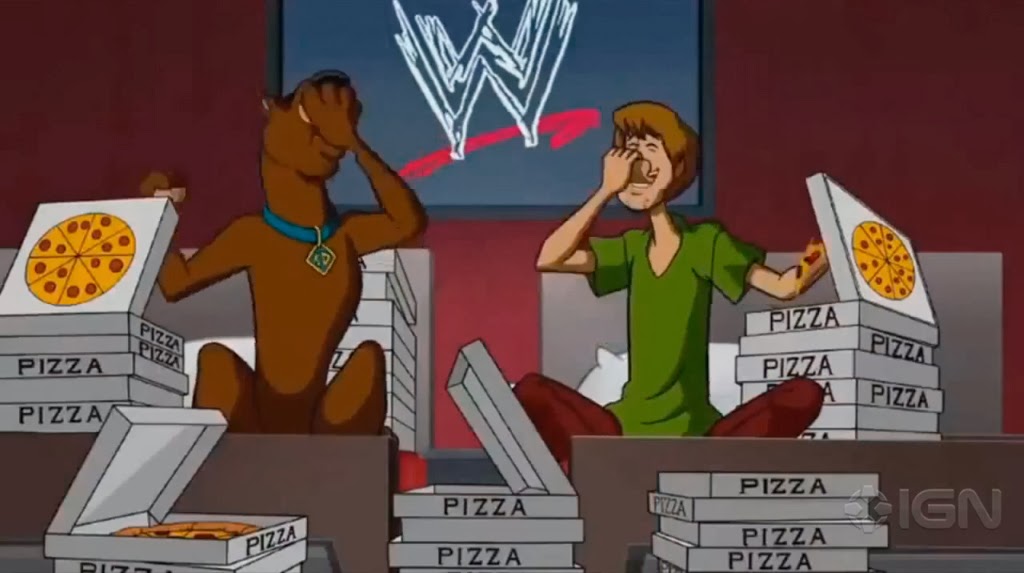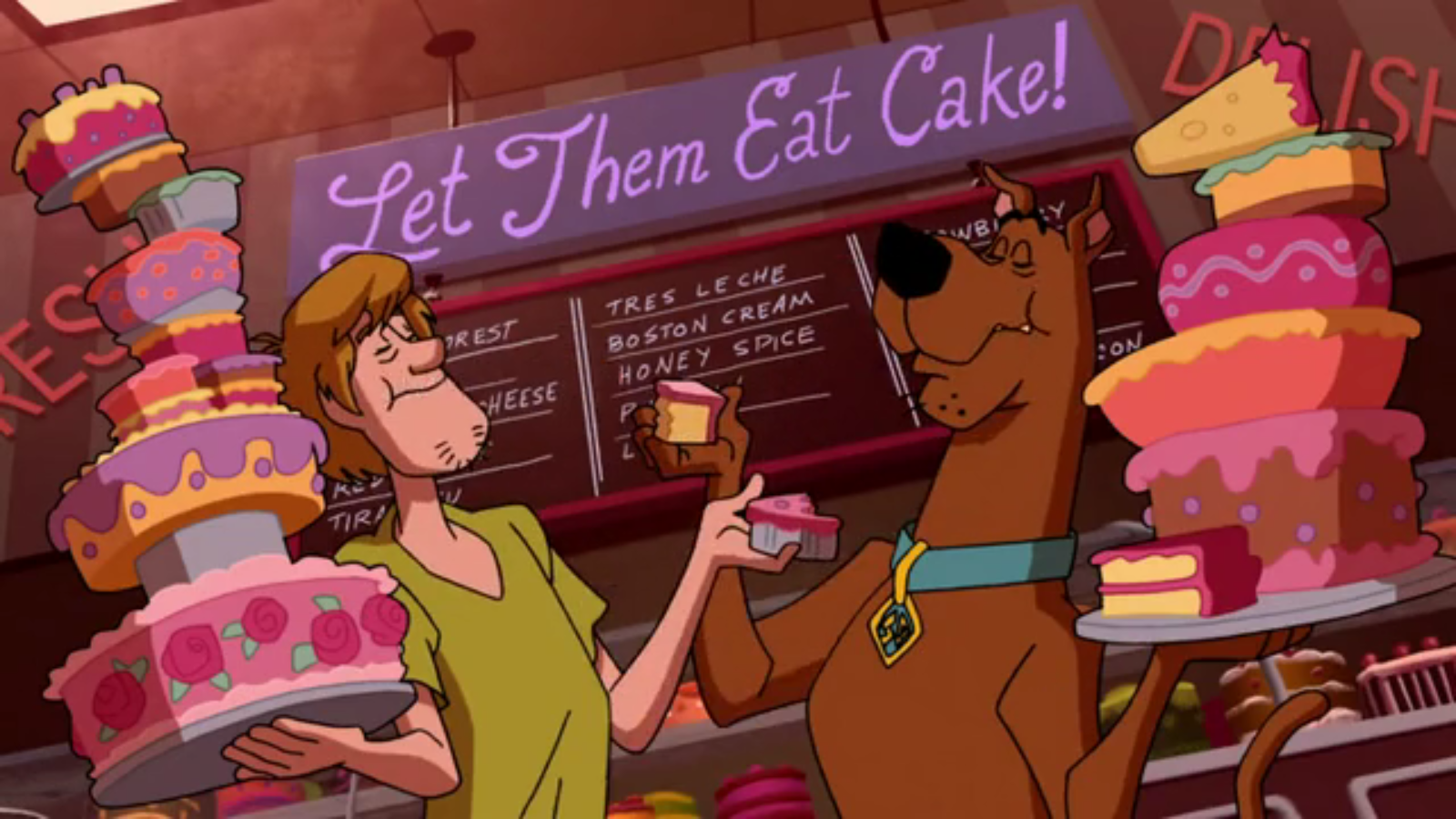 If anyone's wondering why a certain animal is consuming enough food to feed an entire continent, it's because Scooby Doo is celebrating his 50th anniversary in 2019. Who'd have thought a group of mystery solving kids and their talking dog would become one of the longest running series from Hanna-Barbera next to Tom and Jerry? Through countless spin-offs, movies, and video games, Scooby Doo has remained a cultural icon adapting to the times and entertaining all ages for many generations. And with that, let's lookback on one of his defining moments that any great dane would give their best chew toy to see in real life. Last year I reviewed Zombie Island claiming it to be the pinnacle of the franchise (check out our review if you haven't yet), but there's another highpoint in this dog's life that's just on par with that gem of a horror show: Scooby Doo! Mystery Incorporated. While the likes of What's New Scooby Doo? kept the gang going after getting the live action treatment in theaters and on television, the series went back to the predictable routine after much revitalizing experimentation. But then this series was released to the public and stood out from the rest by taking a different approach.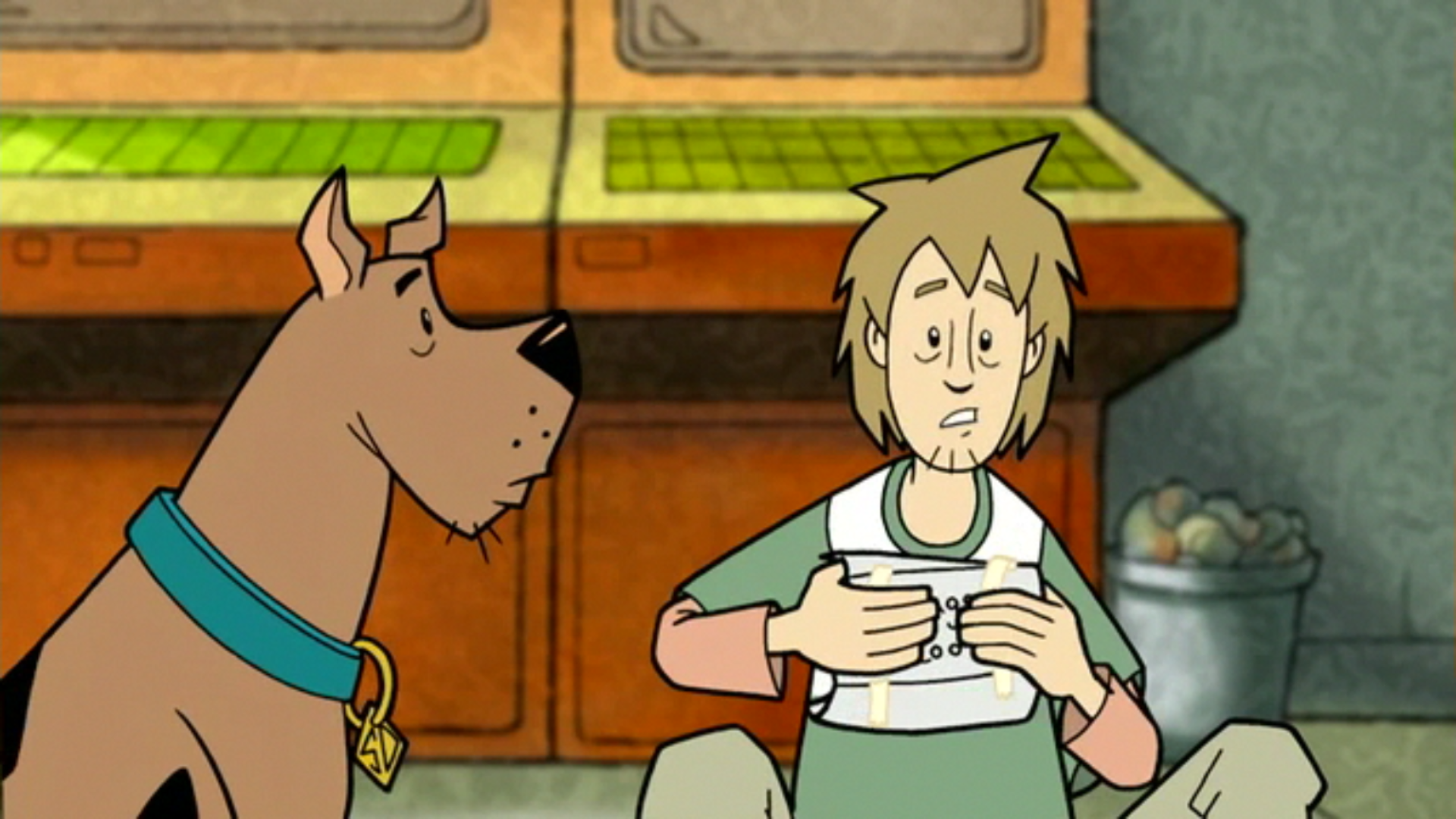 Crystal Cove is a quaint little town looking for funds by using their reputation as the scariest place on earth as a tourist trap. Too bad Sheriff Bronson Stone (Patrick Warburton) is too busy keeping Mystery Incorporated in check: the trap eccentric Fred Jones (Frank Welker), fashion obsessed Daphne Blake (Grey DeLisle), sarcastic bookworm Velma Dinkley (Mindy Cohn), the bottomless stomach hippie Shaggy Rogers (Matthew Lillard) and his canine best friend, Scooby Doo (Also Frank Welker). But after solving their first case, Daphne discovers a locket belonging to one Mister E. (Lewis Black), who's constantly leaving a trail of breadcrumbs to a conspiracy that extends beyond bad guys in masks and fake suspects.
The plot follows the typical Scooby Doo formula of solving a mystery when a monster appears, but it's the over arching bookends concerning Mister E. (GET IT?!) that keeps the plot hooked on its viewers once the masks are discarded. Sounds repetitive given how the series set the standard for recycling both storytelling and animation, but once you look past that, there's a lot more to appreciate. In the traditional episodes most of the monsters, even when they're artificial, can be very intimidating in size, power, and imagination giving a real sense of danger that's never been achieved before. Even better, some of the motives behind the people pulling the strings range from sympathetic to downright hilarious for all the lengths they'll go through for the pettiest revenge. And the homages are very clever in finding their own footing even when referencing the likes of A Nightmare on Elm Street, The Shining, and The Terminator.
Crystal Cove itself has a charming peculiarity, specifically from the side characters who aid the gang on their escapades. I remember the bold Clamshack skipper, Fred's egotistical mayoral father, and even Patrick Warburton who takes full advantage of being an incompetent sheriff: A tragically hilarious grown child struggling to act like an adult. Some of them even take the best bits of the Scooby Universe and utilize them to their full potential. The Hex Girls from Witch's Ghost make more than one appearance to save the day, and Vincent Van Ghoul from 13 Ghosts makes a gigantic comeback, voiced by Maurice Lamarche and his authentic interpretation of the late Vincent Price. And the cherries on top of this easter egg sundae? The late Casey Kasem voices Shaggy's father, making the circle complete by passing the torch he held since the show's inception to the most qualified successor. Then there's Linda Cardellini from the live-action films who voice's Velma's best friend, Marcie Fleach, essentially writing another in joke every time the two of them team up.
But if that's what the side characters are like, what about the main group? I'm happy to report that they're allowed to develop beyond their one pony trademark that's kept them the same for the past 50 years. Fred's very funny in how clueless he is about life when it doesn't involve building traps. A far cry from his stance as the group leader. Daphne gets to be a little more independent when she's not fawning over Fred and is usually the morale support when anyone needs a pick me up. Certainly a promotion from when she would usually be captured for almost every episode. Velma gets the most with her wit and sarcasm countering the worst humanity has to offer. Something everyone can relate with behind the brains. Even Shaggy and Scooby get their moments to test their friendship in between gorging on endless pizza and cheeseburgers. And sometimes, they too have courage when it's needed the most. Not to mention the veteran voice cast who haven't lost their touch alongside the more recent talent to out their vocals in the ring. It's amazing how much this can stand on its own while still following 50 years of tradition.
The animation also strays away from the days of deli sandwich budgets in favor of a rigid cel-shading stylization. The shadows make a huge difference in the tone when clashing with any of the colors. One minute the environment is a safe haven where you can relax by the fire and enjoy some roast turkey, the next it's a danger zone when the shadows start to grow and snuff out the light. And each pallet changes with every location so there's always a unique style. Sometimes the mix of traditional animation and computer animation can be off putting since they're both on a television budget, but that doesn't stop the scale feeling gigantic when Crystal Cove is under attack. There wasn't just experimentation in the story and characters, but also in the animation to bring out the unsettling atmosphere for the right occasions.
And finally (No Spoilers), the pay off with the overarching mystery is worth sitting through 52 episodes that can at times test your patience. The uncertainty of what will happen next, the unwanted surprises that can seal the fate of any of these likeable characters, and the final monster that tests everything the gang's been through since humble beginnings. If only the last episode had extended beyond its 22 minute mark to give the feeling of watching a film rather than two seasons of television. But that shows how much dedication was sewn into this interpretation of Scooby Doo so it could break away from routine and be remembered alongside the best the franchise has to offer now, and over the next 50 years.
Scooby Doo! Mystery Incorporated is another high mark in this half a century old series, standing on equal grounds with Zombie Island. All the characters in the foreground and background are memorable, the animation takes two styles and runs with them to the end, and best of all it spearheads clever writing to offer something different for a change compared to the direct to home media contemporaries. It's a shame that this is the only iteration where we get to see these characters, both main and side, since there have been cameos by other series staples. But whether you're a fan of Scooby Doo or a newcomer, this is one of the best ways to get acquainted with the series. And it's certainly makes for a better celebration than what Warner Brothers themselves cooked up this year.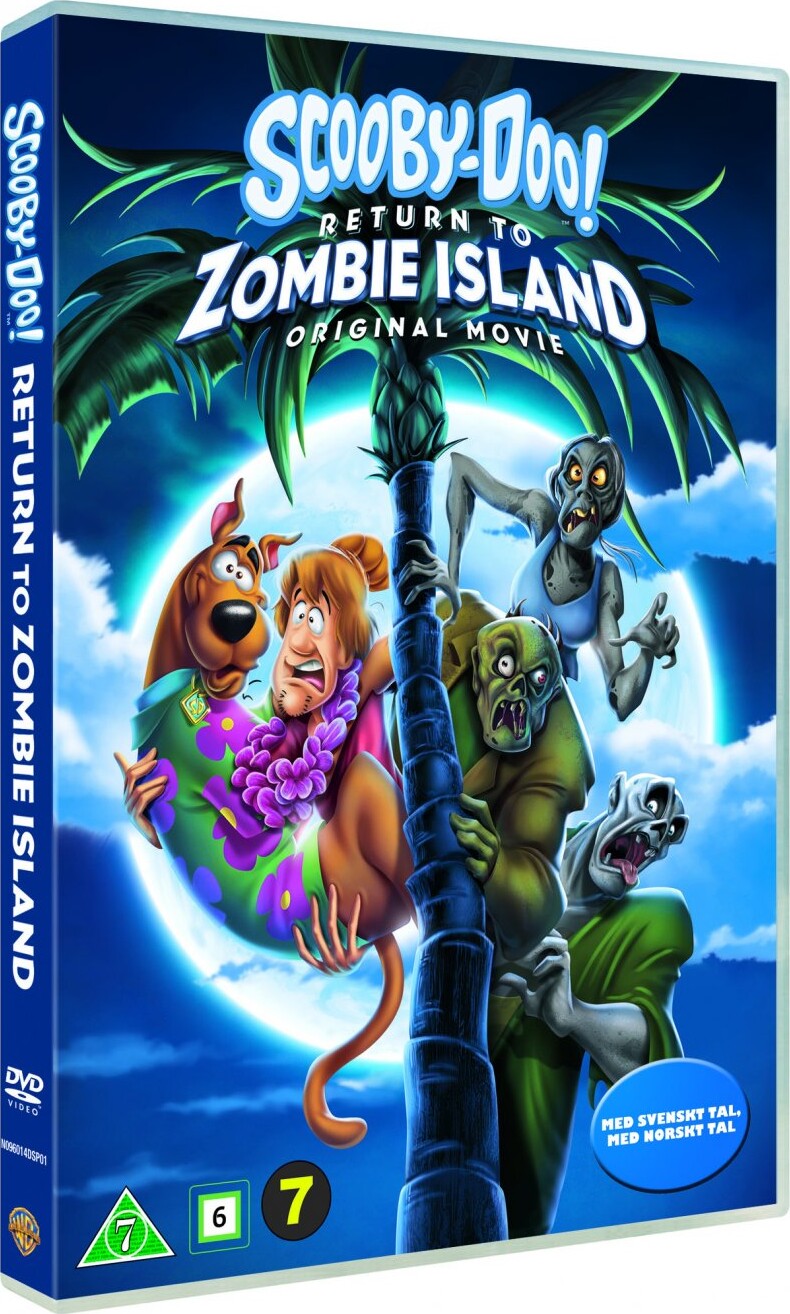 Pros: Creepy Creatures, Ghoulish Atmosphere, Grim Animation, Developed Characters, Overarching Mystery, Dangerous Threats, Layered Lore, Final Payoff
Cons: Slightly repetitive
9/10
What do you think of Scooby Doo! Mystery Incorporated? Do you have any fond memories of Scooby Doo to celebrate his 50th anniversary? Whatever your thoughts, comment and discuss with others.
If you enjoy reading our content, be sure to Like, Follow, and Share both our articles and website with family and friends. This is TheCinematicBandicoot celebrating the month of October with spooky content with all you Halloween cravers. SEE YA NEXT TIME!!!!!!