Previously on Toy Story….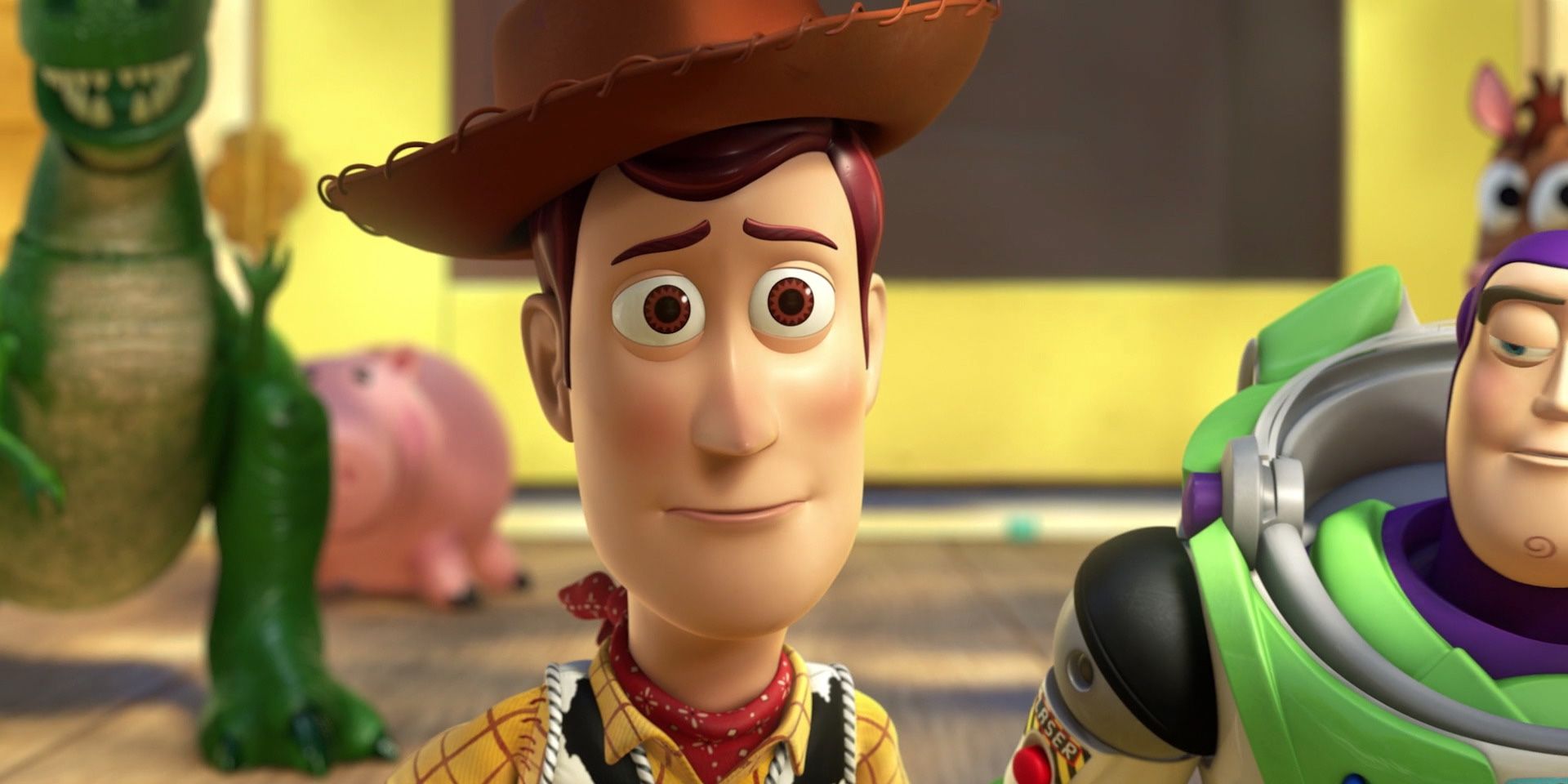 Nine years later….
From animation game changer to sequel successor, the Toy Story trilogy has led the charge of the long dominant Pixar Animation Studios for 20 years. Which is why the announcement of a fourth installment was met with a tidal wave of cynicism and panic seeing how its predecessor took a huge risk with its tone and ended off on an emotionally fulfilling note. That and Hollywood's ugly history of producing redundant continuations that end up polluting the goodwill of a three film structure was about to make its way into a company that hadn't fallen prey to such bad publicity since Cars 2. Production wise this went through many behind the scenes troubles such as the outing of then-studio head John Lasseter and original writers, Rashida Jones and Will McCormack, but that could be another story in the future. It's not like there haven't been further adventures of Woody and the gang with the Toy Story Toons and television specials, but a full on sequel felt too out of place nine years after graduating from Andy's room. And with Disney's corporate climate eclipsing its own artistic integrity, people were asking, What's the point? Why does this need to exist? Are they just doing it for the money? At the same time, Pixar has always maintained an independent structure despite being owned by Disney, always having a surprise rabbit to pull out of its hat other than the short film Presto. Still, after re-watching the original trilogy there was a lot of uncertainty once the trailers ended and the iconic sentient lamp squashed the letter I in the Pixar logo.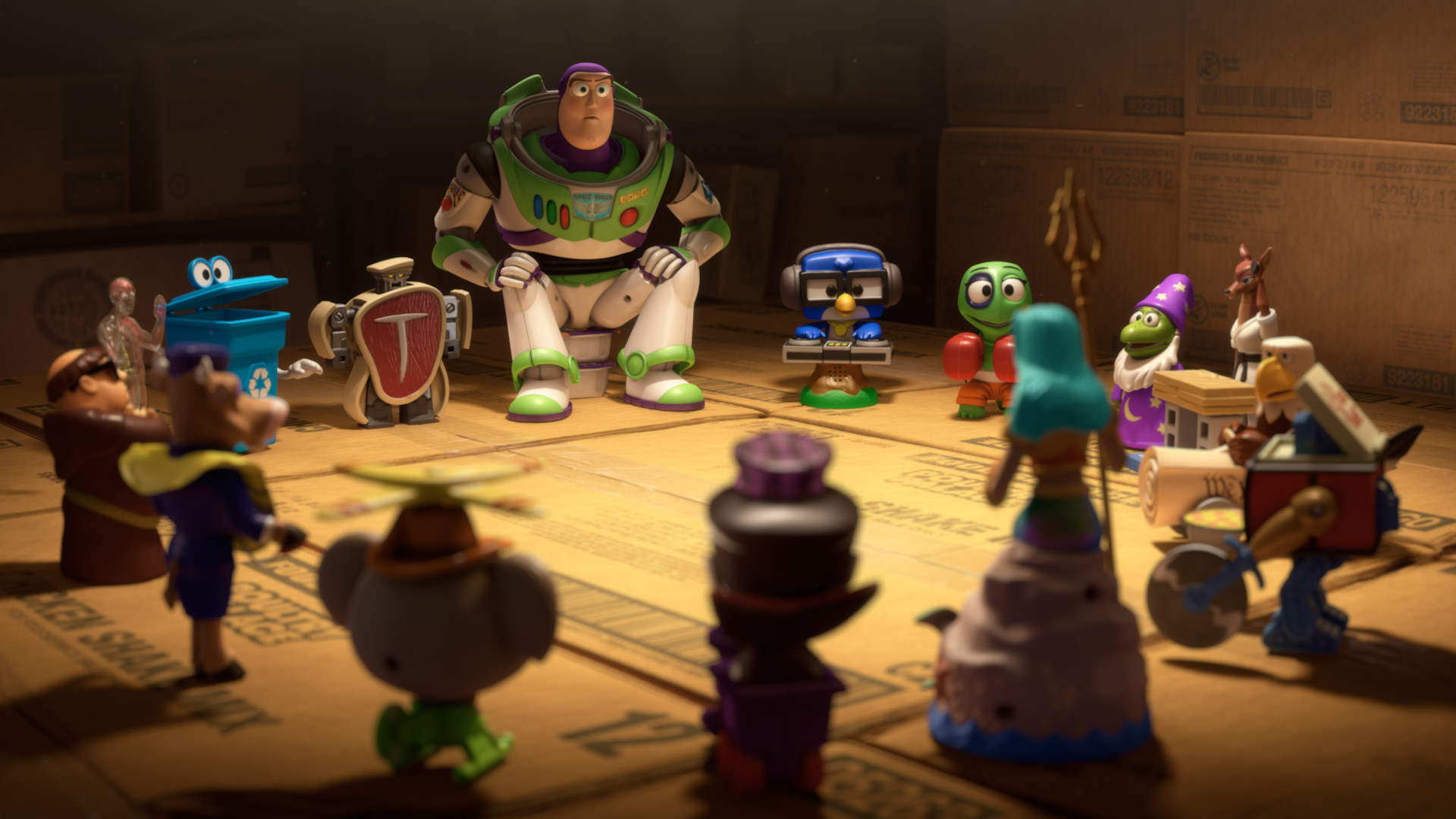 Life with Bonnie couldn't be better unless you're Woody (Tom Hanks) who's always stuck in the closet during playtime, a far cry from his glory days when he was the center of attention with Andy. It gets even harder when Bonnie creates Forky (Tony Hale) on the first day of Kindergarten to cope with her changing life, but the utensil is more attracted to the trash can than the idea of being a toy. Woody does whatever he can to make sure Forky stays with Bonnie, but while on a road trip they end up in an antique shop under the unsettling eyes of Gabby Gabby (Christina Hendricks) and her frightening ventriloquist dummy squad. The two must get back to their owner, but they soon cross paths with the long lost Bo Peep (Annie Potts).
After accepting the notion of moving on from the first trilogy, there was a lot to enjoy that wasn't a huge repeat of the past films. I'm just going to say it now, I prefer the threequel compared to this because it accomplished much more: a solid third entry, a darker tone for its grown up audience, and tying up all loose ends before sending the grown child to college. There's no way to top that. But that's what makes this one unique. It knows it can't go bigger and instead opts for a simple tale that might have skimmed one important detail, completely standing on its own unlike many unwanted fourthquels like this year's Men in Black: International. Reboots like that are looking to make a quick buck without venturing into new territory. But just when you thought there wasn't anything left to expand upon the world where toys come to life, this comes in to milk the tears from your eyes during the emotional moments that hide in the shadows in each entry from start to finish. There's a larger focus on Woody rather than the entire group which might be a deal breaker seeing as all the stories treated them as one big family, but with the passing of actors like Don Rickles as Mr. Potato Head, it's understandable why the sheriff gets more of the spotlight. What's a compensation for this is the unpredictability of how the entire scenario plays out, constantly subverting expectations and following them up with alternative solutions to any situation. All the new characters like the plush pair, Ducky and Bunny (Keegan Michael-Key and Jordan Peele) and the eccentric Canadian stunt biker, Duke Kaboom (Keanu Reeves) could easily recreate their roles in live-action thanks to the animators matching the actors and their personalities with every subtle movement. All of them run the risk of annoyingly overstaying their welcome, but they all have something to contribute to the end goal and never cease to leave you in stitches. Especially the Key and Peele duo that can get away with some risqué adult jokes that I can't give away because there might be preschoolers present. Does anyone else think they should spread their wings by starring in their own horror flick? And in a refreshing change of pace, we don't get a twist villain, instead opting for a complex antagonist that's much different than the other entries in how she relates to Woody down the line. I'll even go so far to say that Bo Peep, the little porcelain doll that could, completely overshadows Captain Marvel on how to develop a strong and relatable female character. She has history with her toy family, a sympathetic back story, and a natural drastic change bouncing off of Woody's ideologies. There's more to her than just adapting with the times, there's an evolved sense of purpose after nine years and the way she deals with it when her past catches up with her. Something the Marvel heroine failed to do repeatedly because she turned herself into a plank of wood in performance, motivation, and personality because apparently having super powers is enough to make her stand out. But what makes her stand out aside from her powers? Absolutely nothing compared to the tiny doll that learned to keep her broken arms together and a three headed sheep that can drive an automobile. If there's one flaw with this masterpiece, it's that Buzz Lightyear is too simplified for someone who went through a lot of growth throughout the series. From coming to terms with his purpose in life, to risking life and limb to save the person who helped him through his existential crisis, there's nothing here to expand on his leadership role that he's filled when the cowboy isn't around. And that wouldn't be such a problem seeing as the rest of the toys get the cold shoulder, but this space ranger is the first person Woody turns to when he's going through his own mid-life crisis (If toys even have that stage in life). It might not seem much, but with how director Josh Cooley and the credited writers play around with so many tropes, everything in this was a gigantic surprise party that ended up being more entertaining than it should've been.
One of the best elements of seeing a Pixar movie is witnessing the evolution of their computer animation. The humans in the first film looked as plastic as the toys themselves, but now the two decade gap gives them many down to earth facial features and textures that were only a pipe dream during the company's infancy. The environments showcase amazing hyper realistic details from shiny metal to downpouring rain dripping off the faces of the characters. The surfaces of all the toys from plastic, fluff, and glass emphasize how different they are from one another now more than ever. It's a whole new can of animation techniques that gets better with every passing decade.
In the long run the threequel gets more props for taking a bigger risk with its tone and capping off a trilogy on such a high standard that any animated series has yet to reach. But Toy Story 4 is an accomplishment in its own right by turning an unnecessary entry into an emotional epilogue that could branch into new territory (Forky is getting his own show on Disney Plus), or end the series right here. The universe is expanded upon like in the shorts, the animation has that Pixar level of evolution, the characters both old and new go through funny and relatable issues despite being made of plastic and porcelain, and best of all there's those few moments that's bound to have you shed a few tears before the next Randy Newman song starts to play. It might take multiple screenings to fully appreciate this miracle of four consecutively brilliant features, but if it makes back it's $200 million budget and more, than who are we to say what this company can't accomplish in the most unlikely places with this band of toys that started it all. However it's sad to see that this is the first Pixar film to break tradition by NOT having a short film proceed the main attraction, but it could've been worse.
Pros: Woody + Bo Peep, New Characters, Surprising Resolutions, Photo-Realistic Animation, Subtle Growth, Deep Antagonist
Cons: Simplified Buzz
9/10
What did you think of Toy Story 4? What's your favorite entry in the Toy Story saga? Whatever you thought, comment and discuss with others. And if you enjoy reading our content, be sure to Like, Follow, and Share both our website and Social Media Pages with family and friends. This is TheCinematicBandicoot saying SEE YA NEXT TIME IN THIS SUMMER ENTERTAINMENT SEASON!!!