World War one veteran, Holt Farrier (Collin Farrel), returns to his children with single parent syndrome replacing one of his arms. He hopes to resume his work at the Medici Brothers Circus, but it's fallen under hard times. Until ringmaster, Max Medici (Danny DeVito), acquires an elephant who's just given birth to a baby with larger than life ears. When the kids teach the animal to fly, it garners the attention of theme park conglomerate, V. A. Vandevere (Batman himself, Michael Keaton) and from then on it's a struggle to reunite the big eared outcast with his mother.
It's that time of year again when classic animated Disney films undergo the process of live-action conversion. This won't happen once, nor twice, nor thrice, but four times in total this year (Five if you count Disney Channel's Kim Possible) with Aladdin, The Lion King and the Maleficent sequel down the road. Here we have the 70 year old Dumbo. With the original being an hour long, having Tim Burton direct the remake isn't a bad idea. He's pulled off both bizarre, dreamlike imagery in Pee-Wee's Big Adventure and quiet, sentimentality in Big Fish. But this wouldn't be the first time he wasted a golden opportunity after 2010's Alice in Wonderland went against both the book and his behind the camera trademarks. Plus the catch here is he's directing, but not penning the script. That falls on the writer of all the Transformers sequels, Ehren Kruger.
For this review, I went back and watched the original film because judging these remakes on their own is impossible given how much nostalgia is a key factor in green-lighting these titles. To this one's credit, it doesn't do a shot for shot remake like Beauty and the Beast. It keeps the original spirit while trying to tread its own path, which is more commendable than past attempts. Having the circus as a central focus is smart given how it held everything together in the first place. And the moments centered around the big-eared elephant feel genuine and sincere, particularly the ending that won't be spoiled.
The special effects can show their digital cracks, but if there's anything I've learned from Burton's filmography it's that you see his movies for the imagination, not the realism. And this really capture the roaring 20's period with a wave of its hand. The costumes, crowds, animals and parades never cease to amaze while cartwheeling and marching up and down the streets. And the Pink Elephant scene might be the best nod with Danny Elfman's music stirring up an eerie orchestral storm.
As you can tell from the plot there's a lot more focus on the humans than the main animal. Which would be fine, except most of these characters don't have an inch of charisma that could match Timothy mouse, whose relegated to a silent cameo. Stepping into his small shoes are two child actors that are so emotionless there's a chance that one of them is an animatronic given their delivery. There's mentions of their past with their mother, but as with tradition in the worst Disney traits it's told, not shown. In fact this might sound controversial, but compared to the crows, there's more emotion and energy in one feather than there are in any of the scenes involving the two small stars. Which isn't fair because in a cast of diverse performers it's a shame that the troupe has to take a back seat until the third act while the kids hijack the spotlight. It'd be interesting to learn about the body building accountant, the flexible contortionist or the Shakespearean historian that's constantly playing second fiddle to a monkey. They all have potential to be a fully fledged group of misfits that's a natural fit for this director. Speaking of which, Burton's style feels tame despite pulling off this atmosphere with ease in Sleepy Hollow, Beetlejuice and Edward Scissorhands. Moments of genuine oddity pop up here and there, but Kruger's script relegates this jack-in-the-box under lock and key. The only person that's consistently entertaining is Danny DeVito as the ringmaster. He's conniving, short-tempered and still able to win you over as the story progresses through his arc and delivery. As for Michael Keaton, he works with what he's got, but Kruger's dialogue consumes him in the same way it consumed the robots in disguise and spat out Mudflaps and Skids. If Burton was allowed to write the script as much as use the camera, there'd be a lot more cohesiveness with the abnormality. For something that's two hours long, the replacing substance is barely potent enough to carry the extended take.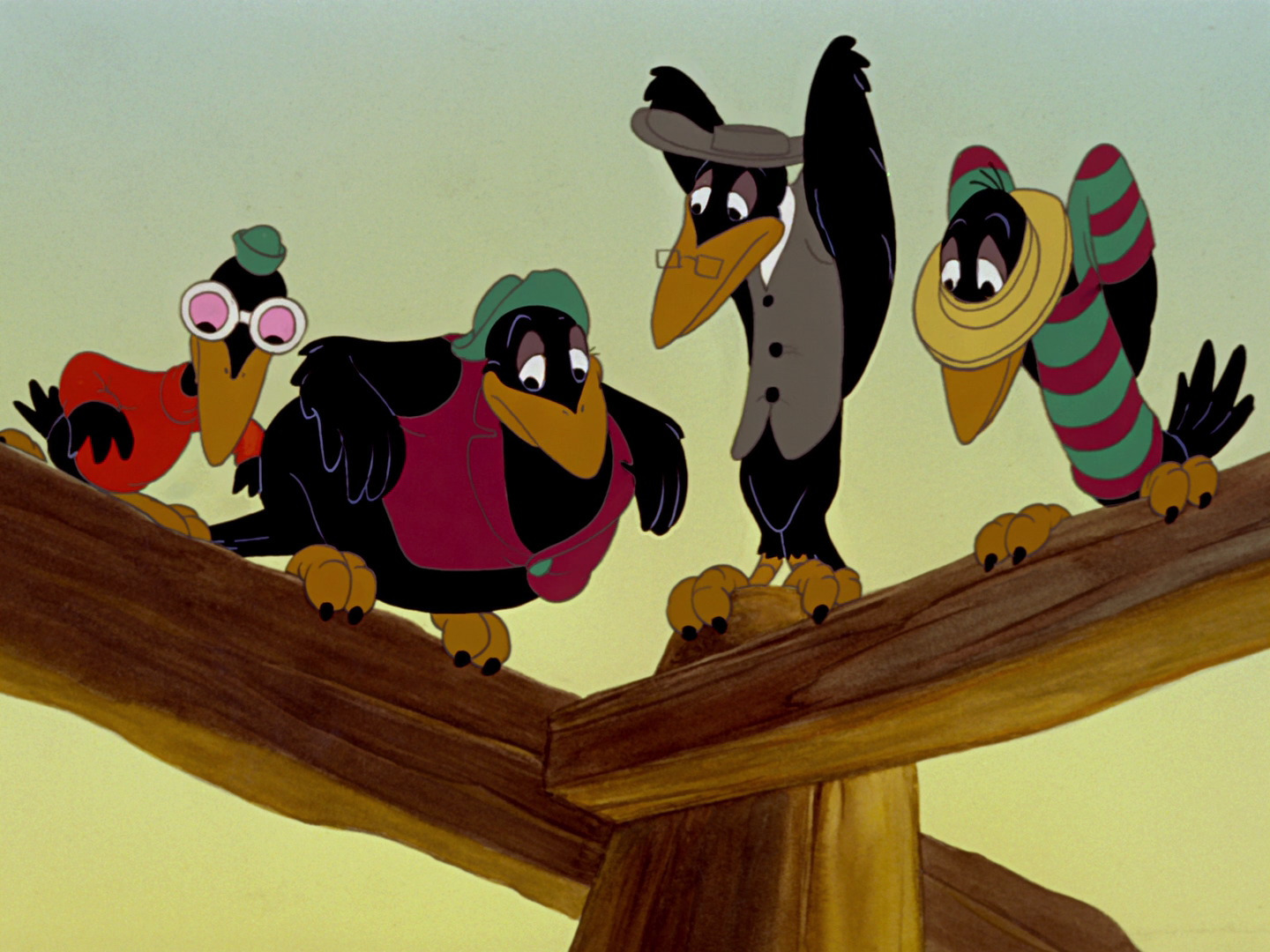 Dumbo is more frustrating than faulty because it does so much right and wrong at the same time. It's not a shot for shot remake, it wants to be its own story. Burton's style lends itself to some creative moments. And when it does focus on Dumbo it feels like genuine art. But Kruger's expanded script restrains Burton's flair to the point where it doesn't want to bring out its full potential. The replacing leads are as dull as a rock and the real circus stars are forever hiding behind a sidelining curtain. That's why the hour long animated feature from the 40's remains superior despite some elements not aging well. A story like this was tailor made for animation with so many obstacles to overcome in live-action. Aside from cleaning up a stained reputation on African-American depictions, it barely merits a reason for its existence. With three other live-action Disney remakes set to release in 2019, it'll be trying to see if any of them can match the quality of Jon Favreau's Jungle Book. As for this circus, it's inoffensive for a watch, but nothing more.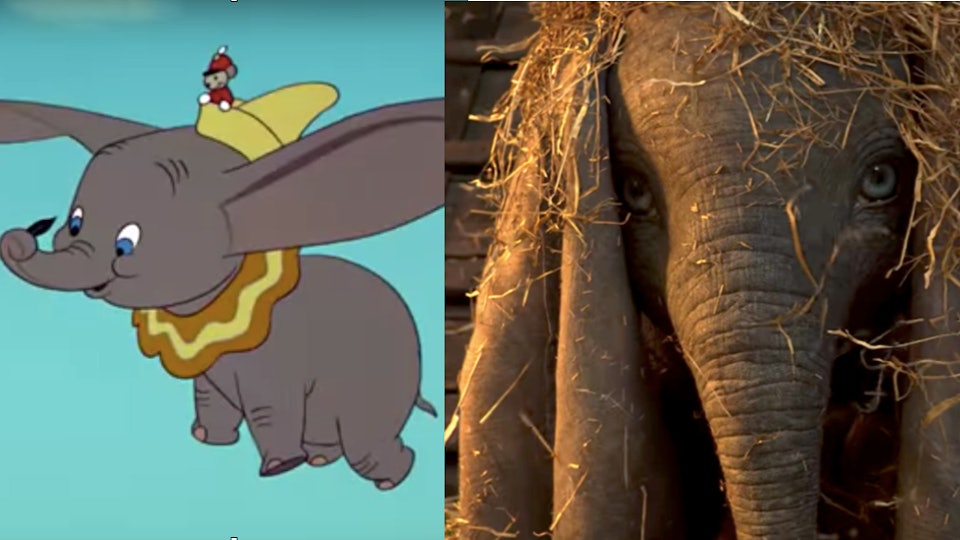 Pros: Danny DeVito, Different Direction, Circus Setting, adorable elephant, touching ending, true to the spirit
Cons: stale child actors, sidelined elephant, tame Burton style, overlooked troupe, messy script
6/10
What did you think of Dumbo? Whatever you thought comment and discuss with others. Also if you enjoy reading our content, feel free to like, follow and share both our website and social media pages. This is TheCinematicBandicoot saying SEE YA NEXT TIME!!!!!