1990
Young Luke Eveshim (Jasen Fisher) is rendered an orphan when a tragedy robs him of his parents. Now living in England with grandmother Helga (Mai Zetterling), she tells him tales of witches with a hatred for children. While vacationing at a hotel run by Mr. Stinger (Rowan Atkinson), Luke comes across The Grand High Witch of England (Anjelica Huston) who's holding a meeting with her magical forces to wipe out all the children in the world after turning Luke into a mouse.
Author Roald Dahl was infamous to work with during his brief career in Hollywood. Though he penned iconic screenplays like Chitty Chitty Bang Bang and the James Bond film You Only Live Twice, Dahl was overprotective of his novels, going so far as to scold changes made for the sake of film. Despite its universal audience, Willy Wonka and the Chocolate Factory disappointed him so much that he refused to sell the rights to its overshadowed sequel Charlie and the Glass Elevator. The only adaptation to receive his approval was the 1989 Cosgrove Hall animated film The BFG, not to be confused with Steven Spielberg's 2016 take. But it was clear that Dahl wanted more control over his work, and could no longer partake in an industry where collaboration is common. Enter 1990's The Witches, the final adaptation to end up on Dahl's vendetta list for changing the ending. It bombed at the box-office, but has gained a cult following over the years to the point where a new 2020 adaptation was released on HBO Max. Thirty years later, it still holds up.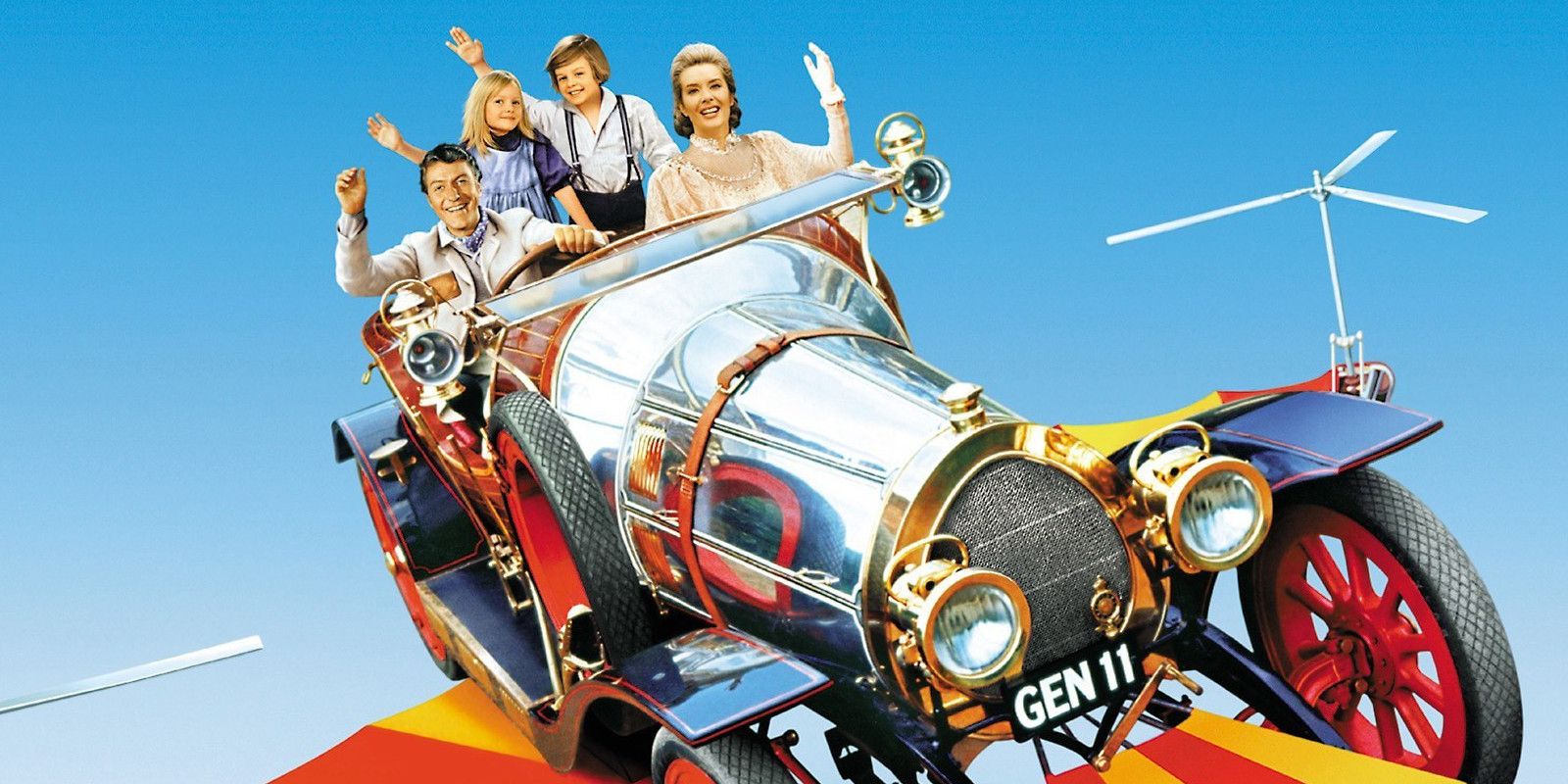 The story's simple structure keeps kids and adults anticipating what happens next. While some characters fall under the typical stereotypes (the fat kid loves food? What a shock *sarcasm*), it doesn't detract from the imagination that goes into the lore, British dialogue, and crazy payoff. If Dahl is anything, he's unpredictable with his whimsical vocabulary sandwiched with dark material. It's his fable, and we're just along for the ride.
This leads to some amazing animal training involving mice. Hours must have gone into production just to have these rodents perform simple walking routes. Even the directing becomes immersive with many point-of-view shots that shrinks the viewer to their level, often dodging dangers like traps and cats. They might look somewhat fake close up, but the puppetry is still ambitious compared to how most studios opt for unfinished computer animation.
Then there are the witches themselves, brought to life through actors undergoing tons of make-up. Something like this should only be possible in animation, but Jim Henson's company made the impossible a reality, especially on the grand high witch herself. Huston had to undergo hours of preparation, and her reveal is one of the highlights of the tale. "I was so uncomfortable and tired of being encased in rubber under hot lights for hours that the lines had ceased to make sense to me and all I wanted to do was cry." In fact, her whole performance is the centerpiece to this macabre festival. Whether in make-up or normal attire, she's always commanding, manipulative, and subtle in her determination to carry out her mission. She'll even roast her own lackeys like an overcooked s'more. And while she might distract everyone from the main characters, Jasen Fisher and Mai Zetterling still bring out that natural family bond making us root for the villains to get their comeuppance. Surprisingly, Rowan Atkinson as the hotel manager is very under utilized given how big a name he made for himself as Mr. Bean, though he did cause an on set calamity by leaving bath taps running during a shoot.
The Witches remains an incredible brew of creativity that, aside from the ending, stays true to the spirit of the author's unique storytelling. The directing is immersive when spells work their magic, the acting is authentically British with a dash of insanity, the puppetry can rival modern computer effects, the animal training pays off, and the makeup puts Rick Baker to shame. With such attention to detail, its a mystery why this failed to find an audience on its initial release, though it was delayed for an entire year after filming wrapped up. Perhaps it's best left a mystery so we can appreciate it now as a treat that sweetens any Halloween.
Pros: Incredible animal training, lifelike puppetry, twisted tone, fun performances, immersive directing, detailed make-up, Anjelica Huston, practical effects
Cons: Underutilized Rowan Atkinson
9/10
2020
With a giant following emerging years later, no one expected to see a new adaptation of this book until recently. Originally planned as a stop-motion feature directed by Guillermo Del Toro, this project languished for a decade until it was handed to Robert Zemeckis. Del Toro would stay on as co-producer with Alfonso Cuaron, as well as co-writing with Zemeckis and Kenya Barris. That's a lot of big names attached to this project.
To clear any early confusion, this is not a remake of the 1990 film; This is a new take on the book. Any media is allowed to have more than one adaptation if there is no significant proof of copying a previous variation. For example, Tim Burton's Charlie and the Chocolate Factory, is not a remake of the 1971 Gene Wilder vehicle, but instead a new incarnation on Dahl's most popular work. With that said, this will be judged on its own as well as compared to the original because it offers enough of its own identity to warrant a face-off.
In 1967, a young boy (Jahzir Kadeem Bruno) survives a car accident that kills his parents. With nowhere to go, his Grandma (Octavia Spencer) raises him in Demopolis, Alabama as they cope with losing a family member. Time goes by as they become a close family until the boy comes across a witch. Worried that her old enemies have returned, Grandma takes the child to the Grand Orleans Imperial Hotel, run by Mr. Stringer (Stanley Tucci). But coincidently, the Grand High Witch (Anne Hathaway) is holding a meeting with her colleagues and ends up turning the boy into a mouse.
Going off the plot summary, there's tons of Americanization's by changing the setting from England to Alabama, which might anger book purists. And that would be fine if this justifies race-bending the characters. Several lines of dialogue hint at some interesting commentary that would work in an Americanized adaptation. How witches go after poor kids because no one will notice they're gone. How the "rich white folk" are constantly calling the manager to complain about the smallest problems. This was invented to satirize those who can't comply with COVID-19 regulations. But instead it's left on the back burner so the special effects can take over, and right off the bat they have aged like milk.
Sometimes the effects are creative like when the witches show off their powers, but most of the time they're Alvin and the Chipmunks levels of embarrassing. And this is Robert Zemeckis: a director known for utilizing the best technology of each era. When he returned from the world of motion-capture with 2012's Flight, there was a sense that he would give equal thought to story and his classic wizardry. But ever since Welcome to Marwen, Zemeckis' attention on special effects has overtaken his ambition, and compared to Andy Serkis, he's now behind the times in what can be accomplished with digital tools. Which is a shame because this does branch out in different directions when many adaptations end up repeating the original. Most notably the faithful ending that's satisfying to experience on the screen.
As for the witches themselves, they're serviceable. While praise is given to Hathaway, the acting is both over the top and restrained which leaves the villains somewhat underutilized. The designs are creative, especially on Hathaway's costume, but because this wants to be both down to earth and stick to the animated spirit of Dahl's novel, the acting is never allowed to stretch its wings. Ironically, Octavia Spencer as the grandma gives the best performance. As the narrator (Chris Rock) puts it, "A tough lady with a big heart. The kind that wouldn't hesitate to give a spanking if you deserved it, or a big old hug if you needed it." Not only is she raising her grandson, but she's also coping with losing her daughter. Through it all, Spencer is able to bring out both sides of her personality with clever dialogue only found in this author's works.
In spite of the effects, the directing itself is well done, capturing 1960's Alabama with bright colors and warm lighting: The house, the hotel, even the beach shots bring a clean framing to the time period. For all the times the camera zooms around like a theme park ride, Zemeckis' still shots run the gambit of emotions: poignancy, fear, comfort, and happiness.
Roald Dahl's The Witches works as a new adaptation that tries something different for a change, capturing the time period with glowing colors, putting a new spin on the witch designs, Octavia Spencer eclipsing Anne Hathaway, and staying true to the books original ending. Sadly it's hard not to compare this to the 1990 film, even as its own adaptation. Everything that is good in this version has already been perfected in the original. The effects are dated compared to Jim Henson's touch, the acting is too restrained even though it wants to be energetic, and the story wastes many opportunities to tackle some potent social commentary. With so many changes from the book, it's hard to tell who will appreciate this more. Fans of the novel have to adapt to a new setting and those who already saw the 90's film won't find anything new here. To its credit, you don't have to pay an extra thirty dollars like Mulan when accessing it on HBO Max. But between the two, you might as well stick with the 90's film that has so much more to admire. That being said, this is still worth one viewing considering how little experimentation there is with new adaptations these days. If you're curious, there's no harm in checking it out as long as you judge it on its own merits. If you want something more than perfection, then your mouse is in another jack-o-lantern.
Pros: Time period framing, witch designs, Dahl dialogue, swooping camera, Octavia Spencer, faithful ending, different directions
Cons: Embarrassing computer effects, restrained acting, under utilized themes
7/10
What do you think of The Witches? Which adaptation do you like best? Whatever your thoughts are, comment and discuss with others.
And if you enjoy reading our content, be sure to like, follow, and share both our articles and website with friends and family. This is TheCinematicBandicoot wishing you all a Happy Halloween!!!! Enjoy your candy, socialize with your friends, and most importantly, go all out with your costumes this year!!!!
Annotated Biblography