Peter Parker (Tom Holland) is recovering with the rest of the world from the tragic events of Endgame. The solution? Go on a trip to Italy with classmates like best friend Ned (Jacob Batalon), frenemy Flash Thompson (Tony Revolori) local crush MJ (Zendaya) and romantic rival Brad Davis (Remy Hii). Everything goes according to plan until Nick Fury (Samuel L. Jackson) hijacks Parker's vacation to team him up with Quentin Beck (Jake Gyllenhaal) as Mysterio in order to take down some new foes.
That's a long way from New York if you couldn't already tell from the title, but after seeing the big apple too many times with too many villains, this vacation might be a necessary break after so many resets for this superhero. I was surprised to see how many people considered Homecoming to be the best Spider-Man movie pre Spider-Verse. It was definitely a step in the right direction, but at the end of the day it fell into the same traps as the other films, even if it did much more with one villain than the Andrew Garfield sequel did with three. Nowadays there are multiple adaptations from various media outlets that know how to bring the strongest elements of the comic to life that it's hard to choose which one is the best. I've stated before that Marvel's Spider-Man on the PlayStation 4 remains the best representation of how to avoid all the trappings of the past, but this one easily ties with the 2018 Oscar winning animated feature (check out both reviews for more insight). There's effort to incorporate villains that haven't been used, and without any extra gimmicks. No Green Goblin, no pathetic focus on sequel baiting, and no insulting tease to the Rhino. But there is Italy and many more scenic locations that get to show off their tourist sites before and after Nick Fury enters the scene and it's a lively time going from the busy canals to a street party in one act. Although if you've read the comics, you're wiser than the average movie goer in comparison to how Michael Keaton's Vulture was handled in Homecoming. That and Jake Gyllenhaal doesn't really show all his acting strengths until halfway through the journey. It's a good thing his powers make up for those shortcomings that could rival Doctor Strange should that crossover ever come to pass.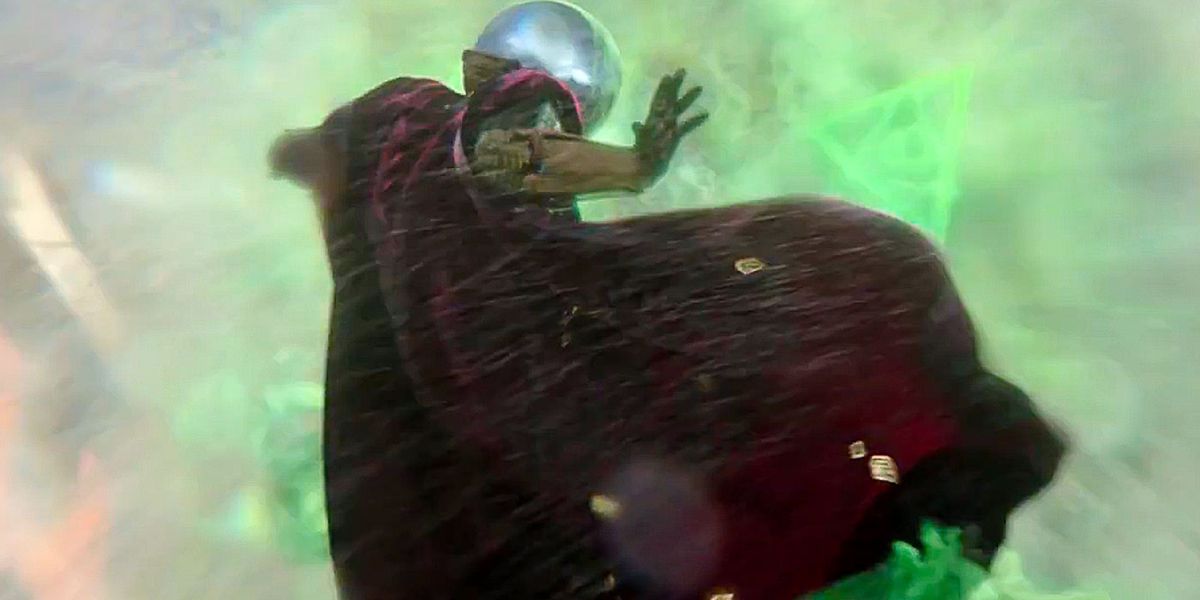 But there's more to Spider-Man than just the costume, there's the high-schooler trying to move on from some of the most scarring events in his life. This took the Uncle Ben angle and finally did something different because it knew everyone was tired of seeing Peter's relative bite the same bullet one too many times. The theme of responsibility, a key ingredient that made the hero and secret identity incredibly relatable, tests new waters as well between Nick Fury's missions and personal plans. And it did so with a total 180 in showing how Zendaya was a great choice to play MJ when she was written way too out of character last time. Her scenes with Tom Holland are the best quiet moments on the other side of the globe and counter balances another romantic subplot that's played for shocking laughs. Tied together with hilarious shenanigans on a cross country vacation, this gets both the tragedy and humor perfectly balanced to serve a purpose with one another.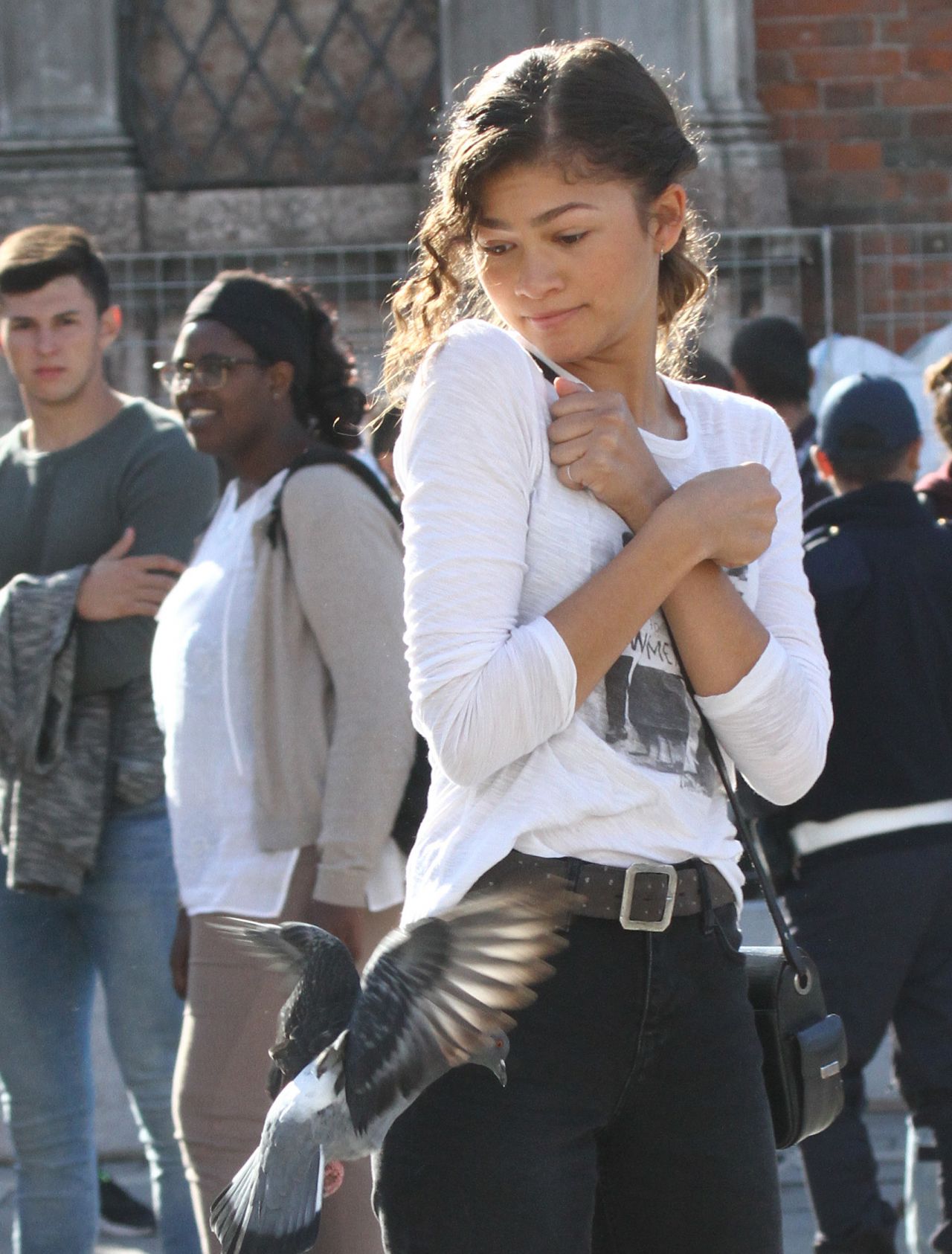 Between this, Into the Spider-Verse, and the Insomniac Games title, it's a Mexican stand-off for the champion belt that best represents the character and comic. Spider-Man: Far From Home is one of these contenders because it takes the spirit of the comic in new directions on its own and for the Marvel Cinematic Universe: new locations, new characters, new laughs, new powers, new romance, new growing pains, creative liberties, and best of all new circumstances. It also easily outshines its predecessor in almost every aspect. And better yet, it's the best Spider-Man sequel since the second installment of the Sam Raimi trilogy. If anyone's still worried that this can't possibly end phase three on a satisfying note like Endgame, there's a lot more to it than meets the eye on the big screen, right down to the two mid credit teasers. And Sony if you're reading this, please don't take the character out of the MCU. It took two generations of movie goers to finally steer this hero in the right direction with this collaboration. Withdrawing now would be suicide just because it doesn't reach the same financial heights as the bigger crossover earlier this year. Any other studio would be lucky enough to make $800 million, but having Capcom expectations on how a property sells is just setting yourself up for trouble.
Note: First instinct reaction to the post credit scenes that's a surprisingly efficient method to end Phase three. No Spoilers?!
Pros: Adorable romance, Mysterio Powers, End Credit Surprises, Varied Locations, hilarious situations, creative liberties, improved action
Cons: half of Jake Gylenhaal
9/10
What did you think of Spider-Man: Far From Home? Between that, the PlayStation 4 game and Into the Spider-Verse, which one do you consider the best Spider-Man media? Whatever your thoughts comment and discuss with others. And if you like reading our content, be sure to Like, Follow, and Share both our website and social media pages with family and friends. This is TheCinematicBandicoot saying SEE YA NEXT TIME!