As the new year starts to set in, there's much to look forward to as evident by Youtubers making their best and worst lists of 2018. But there's also sorrow and grief to experience for those who have passed on and left their mark on entertainment in one way or another. Especially when the end of the year took so many big names. This tribute will honor those in 2018 who are no longer with us starting with….
Steve Ditko
November 2nd, 1927 – June 29th, 2018
While Stan Lee may be the face behind the panels, Steve Ditko is one of the many co-creators/artists from Marvel who left their stamp on comic history. Co-creator of Doctor Strange, The Incredible Hulk and Spider-Man, it's no coincidence that his likeness inspired the design of Peter Parker. Through the creation process of the web-slinger, Ditko was able to assemble the famous rogues gallery that have since gone through many incarnations in movies and television. Including but not limited to Doctor Octopus, Sandman, the Lizard, Electro, and the Green Goblin. While more unsung than the likes Jack Kirby, Ditko's commitment to his drawings (he never married) made him a third father of the super hero family that is Marvel and is looking down at his creations that still live on.
Burt Reynolds
February 11th, 1936 – September 6th, 2018
Here's a guy who's embodied both his own charisma and the tough attitude of Clint Eastwood whether starring, directing or producing. His breakout roles came from likes of Deliverance, White Lightning, Boogie Nights and Smokey and the Bandit that played as either live-action Looney Tunes movies or gratuitous thrillers who's scenes are still parodied today.
He and his good friend Dom Deluise would often co-star opposite each other in titles like Cannoball Run and All Dogs Go to Heaven as the oddball duo: on one side the snarky, pessimistic realist. On the other side the good natured buffoon that the other would have a soft spot for. A friendship so cherished he even shed a few words after Dom passed away in 2009. His other voice role included a guest appearance on Archer as one of Malorie's dates who had the unfortunate task of dealing with her estranged son, Sterling. Hopefully he's now having some great improvisational time with his buddy up in the clouds.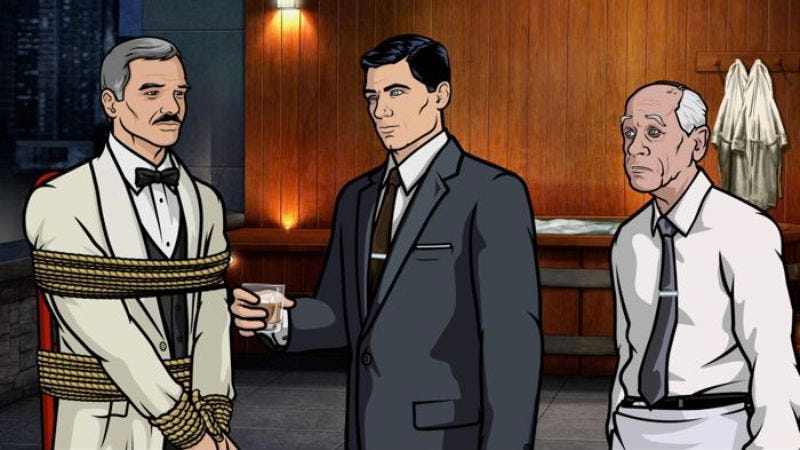 Eunice Gayson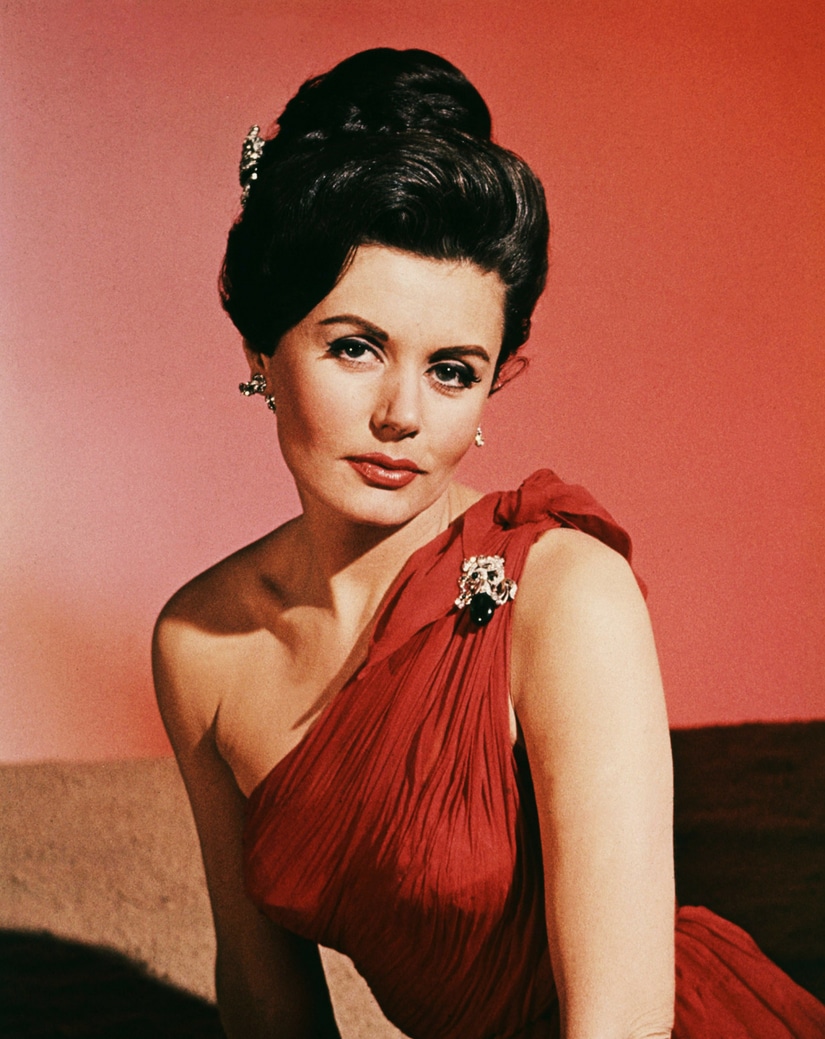 March 17th, 1928 – June 8th, 2018
Bond girls have been a major staple of the 007 series since the days of Sean Connery. And Eunice Gayson started that tradition in both Dr. No and From Russia With Love. Since then the torch has been passed down to the likes of Izabella Scorupco, Hale Berry and Heidi Klum. Gayson's other roles included the 1961 New York Broadway showing of The Sound of Music as one of the nuns and the grandmother for Stephen Sondheim's Into the Woods at the London theater during the 90's. Whether on the screen or stage, Eunice Gayson has the highest platform to perform for audiences in the clouds after giving them a show they would never forget on Earth.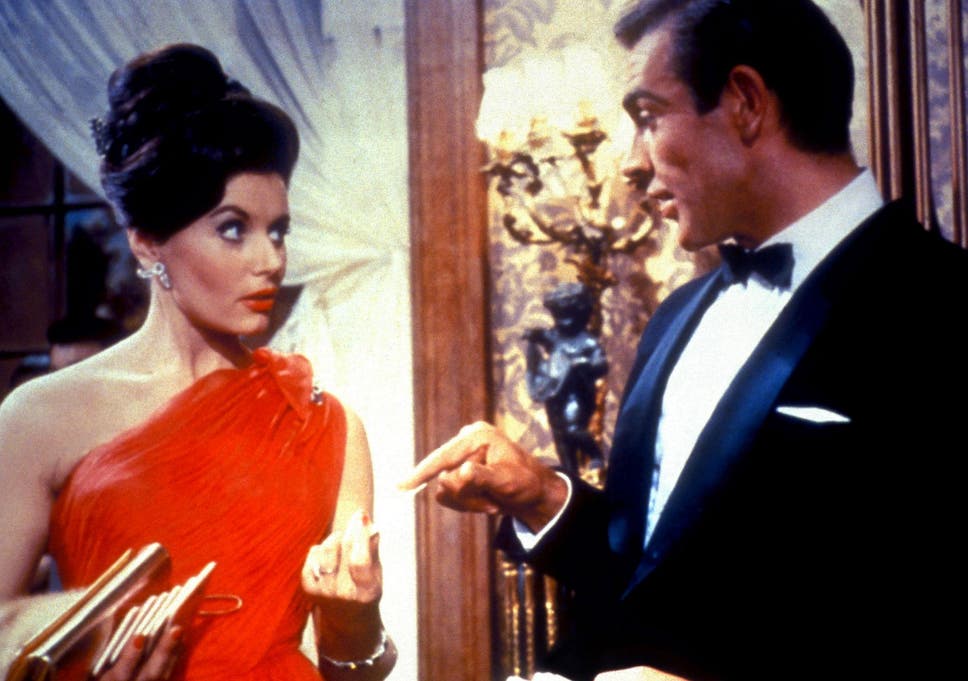 Jerry Maren
January 4th, 1920 – May 24th, 2018
The last surviving cast member of the eternal classic The Wizard of Oz, Jerry Maren was able to meet the Marx Brothers by starring in their shorts like At the Circus before landing himself as a member of the lollipop guild on the yellow brick road. Later in life he worked for companies like Oscar Meyer and McDonalds voicing both Mayor McCheese and Hamburgler. He might've been known for only one role, but it lived just as long as he did at age 98.
Margot Kidder
October 17th, 1948 – May 13th, 2018
If Christopher Reeve made you believe a man could fly, then Margot Kidder made you believe a reporter would never give up. Were it not for her portrayal of Lois Lane in the Richard Donner Superman films, the character wouldn't have gone through the evolution that continues to this day. Bringing a more snarky personality as the reporter for the Daily Planet, Kidder fit the role like the missing piece to a puzzle that won audiences and critics before nerd culture became the phenomenon it is today. Throughout her life, she battled bipolar disorder leading to her advocating for mental health over the years until her passing. She fought the good fight and is hopefully at peace after turning her battle into a noble cause for others.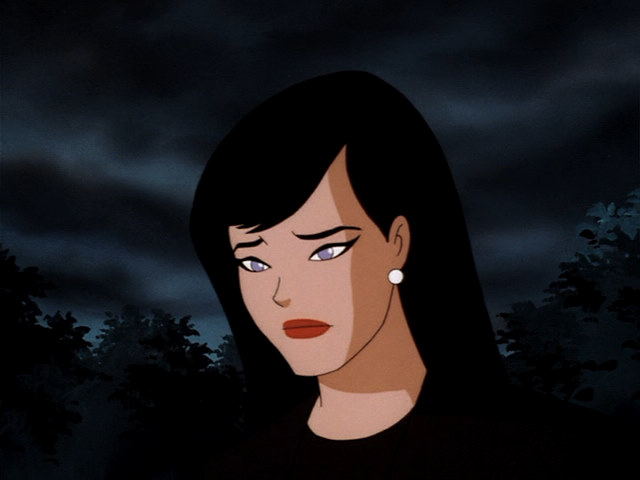 Penny Marshall
October 14th, 1943 – December 18, 2018
Taking on multiple tasks like acting and directing she was one of the first celebrities to make a guest appearance on The Simpsons in the episode Some Enchanted Evening as the crazy Babysitter Bandit. Afterwards she got Tom Hanks to wake up in a child sized bunk bed after a kid wished to be a grown up while directing the timeless comedy BIG. Hanks was one of the many celebrities that mourned her death along with the Major League Baseball association referencing her other major directorial accomplishment A League of Their Own. Which as of 2012 has been selected by the Library of Congress for preservation in the National Film Registry. One could say she hit more than her share of home runs in her lifetime.
R. Lee Ermey
March 24th, 1944 – April 15th, 2018
Jumping from his military career to take on acting, R. Lee Ermey's memorable role as the drill Sargent in Stanley Kubrick's Full Metal Jacket would go on ring the ears of anyone who spoke out of line whenever he was around. From then on he did voice over work which embodied his sargent character such as the leader of the toy soldiers in Toy Story. A salute to you Mr. Ermey and your commitment on the field and in the Hollywood community.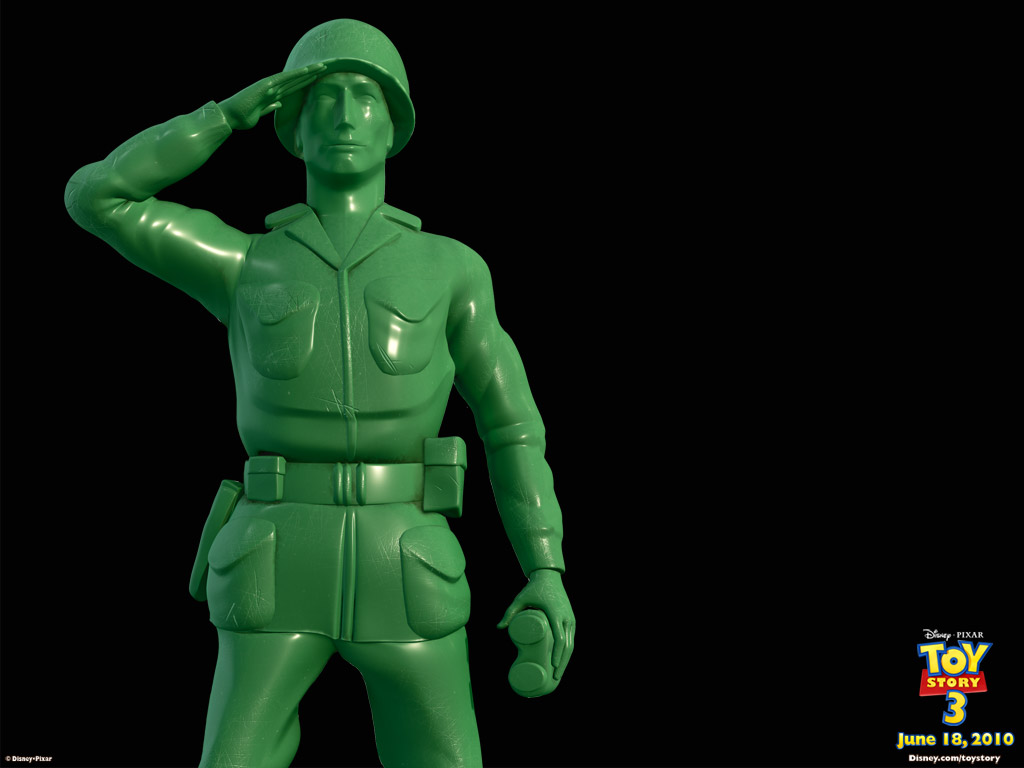 David Ogden Stiers
October 31st, 1942 – March 3rd, 2018
Best known as Major Charles Emerson Winchester from the hit sitcom M*A*S*H showing the doctors points of view during the Vietnam War. First brought in to replace the departing veterans of the series during its golden years, he still packed so much character in his doctor role. Someone full of himself yet still willing to help his patients to the best of his abilities. His voice would later define his career fitting accents to many colorful characters in Disney movies. From Cogsworth in Beauty and the Beast, Governor Ratcliffe and his assistant Wiggins in Pocahontas and the lovable mad scientist alien Jumba Jookiba in Lilo and Stitch, David Ogden Stiers knew no limits when it came to both live action and animation.
Al Matthews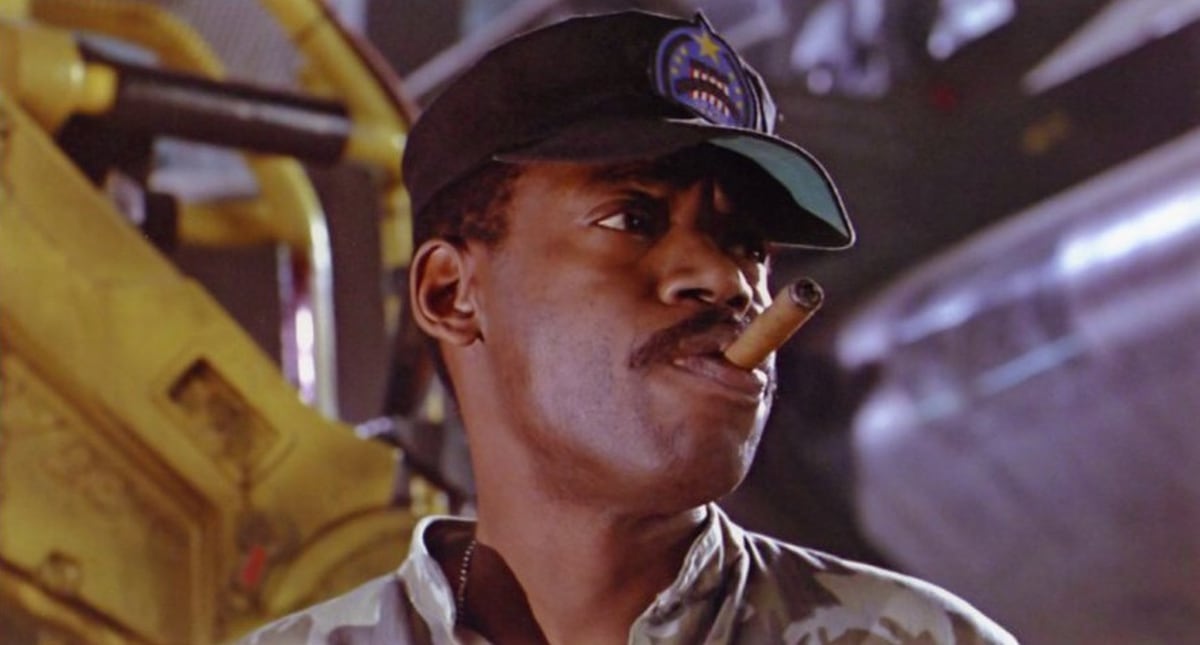 November 21st, 1942 – September 22nd, 2018
Like R. Lee Ermey, Matthews' military career would aid him in taking a stab at acting being cast as an army extra in big or small roles like in the James Bond film Tomorrow Never Dies. But not before tackling the xenomorph nest and their giant queen in James Cameron's Aliens as one of the memorable space marines. Matthews was so iconic that Sargent Avery Johnson in the Halo franchise was modeled after the actor. Hats off to you Mr. Matthews. You'll always have a place in the stars.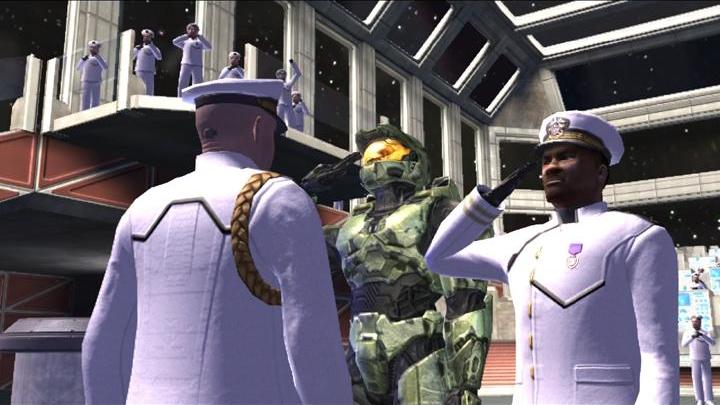 Scott Wilson
March 29th, 1942 – October 6th, 2018
A major star in the 60's with titles like In the Heat of the Night and In Cold Blood one of his final role would be the veterinarian, Hershel Greene in AMC's television series The Walking Dead, passing away just a few hours before being announced to briefly return to the series. The cast would later mourn his death along with the many viewers who watched him grow attached to Rick Grimes.
William Goldman
August 12th, 1931 – November 16th, 2018
It's rare to have an author pen their own books to the screen and still come out as satisfied as their audience. William Goldman was lucky enough to translate his book The Princess Bride to a new crowd with so many memorable quotes like Hello. My name is Inigo Montoya. You killed my father. Prepare to die. But all of this wouldn't come to pass if he didn't prove his worth by penning the script to another classic Butch Cassidy and the Sundance Kid. His other novels that got the Hollywood treatment include Marathon Man and Magic before getting the opportunity to tackle All the President's Men based on the book by Carl Bernstein and Bob Woodward. Three years after Princess Bride he would consult on a number of writing projects like A Few Good Men and Good Will Hunting as well as personally pen the screenplays to Stephen King's Misery. It was never enough for Goldman whether on Broadway, in a dimly lit cinema or on the shelves at the library. His words would always find a place in every conceivable media.
Will Vinton
November 17th, 1947 – October 4th, 2018
The one and only legend who coined the phrase claymation which led to both Oscar nominations and wins with short films like Closed Mondays and Mountain Music. This got attention of the music industry where he collaborated with Michael Jackson on the Speed Demon music video creating all the colorful clay characters. Hollywood then enlisted him as the stop-motion director for Return to Oz effectively scarring kids for life with creatures like the Gnome King and his cronies. He eventually delved into computer animation during the 90's, most notably molding the personalities of the famous M&M's characters that people still watch year round. Not a surprise since he also worked on bringing the same charisma to the California raisins a decade earlier. And while the pioneer of claymation is no longer with us, studios like Aardman and Laika that surfaced after his animation company closed down, will continue his tradition for generations to come.
Jon Schnepp
May 6th, 1967 – July 19th, 2018
Once upon a time, Tim Burton was supposed to direct a Superman movie with Nicolas Cage as the titular hero. For reasons unknown, it was quietly cancelled with no further details on the matter. Until this guy made a whole documentary called The Death of "Superman Lives": What Happened? thanks to a successful Kickstarter campaign. Revealing what went wrong and all the leftover art that never saw the light of day, the documentary went on to receive a positive reception among the comic-book community and highly referenced by Youtubers like EROD The Blockbuster Buster. Before that revealing documentary he directed numerous episodes of Metalopcalypse from 2006 to 2012 and The Venture Bros. from 2009 to 2010. One wonders what else he would've ventured into had he lived for one more decade.
Bud Luckey
July 28th, 1934 – February 24th, 2018
Often considered the unsung hero of animation by his colleagues, his early days of drawing helped him form a friendship with both Charles Schultz and Bill Melendez making commercials involving the Peanuts. But it was after making shorts for Sesame Street that he decided to work on computer animation at Pixar during the development of Toy Story. In fact, it was Bud Luckey who spent hours upon end shaping Woody into the iconic cowboy we know and love today after starting out as a ventriloquist dummy. A few years down the line he directed the Oscar nominated short Boundin' about a sheep dealing with life's changes involving his wool coat. He also voiced a number of characters like Agent Rick Dicker in The Incredibles, Chuckles the Clown in Toy Story 3 and Eeyore in 2011's Winnie the Pooh. Director Brad Bird even dedicated Incredibles 2 in honor of his memory and his contributions to Pixar will forever be cemented by his voice and animation.
Stephen Hillenburg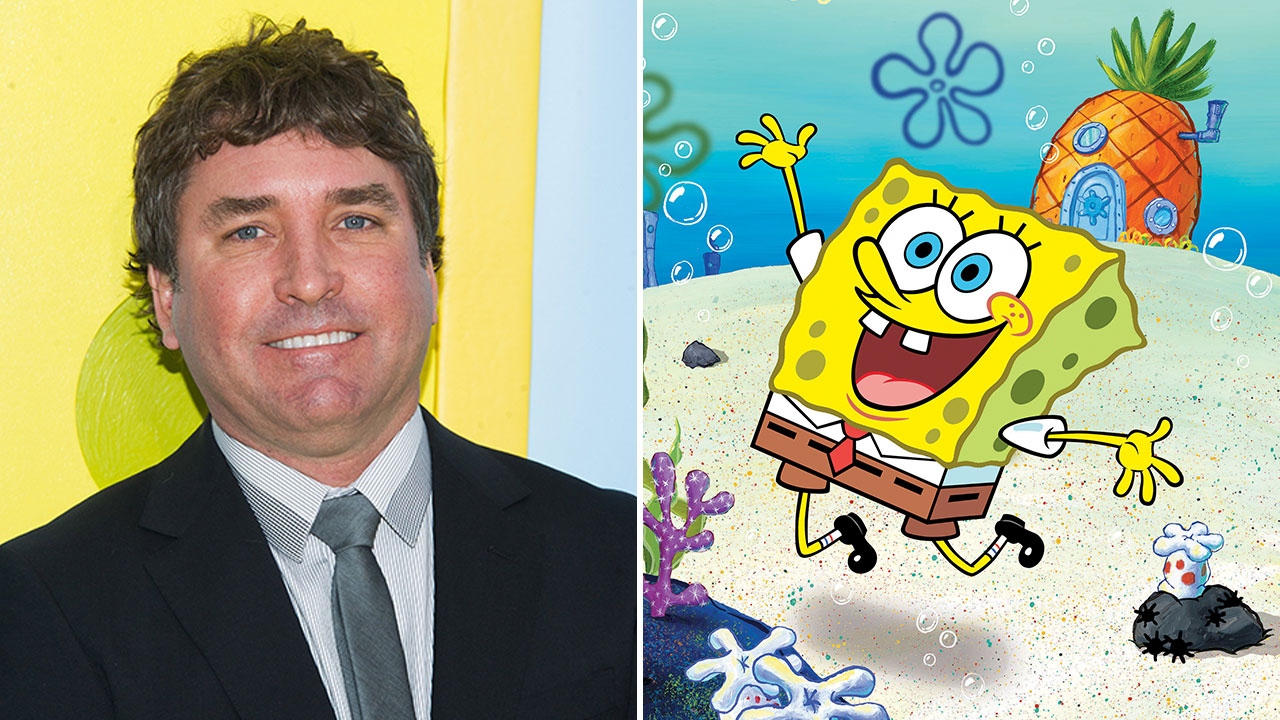 August 21st, 1961 – November 26th, 2018
Who lives in a pineapple under the sea? Absorbent and yellow and porous is he? These questions wouldn't be asked until one marine biologist took a detour in his career to the school of CalArts. Combining his passions for both the ocean and animation he got his foot in the door at Nickelodeon co-writing episodes of Rocko's Modern Life. It wasn't long after the show's cancellation that Hillenburg got to pitch his own idea for a series to the network. And the rest is history. Spongebob Squarepants has gone on to be one of the most popular cartoon characters of all time with both children and adults spanning 12 seasons and two movies under its belt. The merchandise alone from toys, bath products and video games has kept Nickelodeon afloat even after producing to new cartoons.
Part of me hoped he would last half as long as Stephen Hawking did following his diagnose of ALS in March 2017. But reality had other plans and for that more than enough tears were shed following his death in November 2018. After being cremated his ashes were spread in the Pacific Ocean where he was reunited with the underwater wildlife he cared so much about. And while many of us can't look at Spongebob the same way anymore, there are too many stand out moments that'll always keep us coming back to that town with a rock, an Easter Island head and a pineapple on the same block. And a big shout out goes to the NHL's Dallas Stars hockey game for playing Sweet Victory in honor of his memory. We can confirm with certainty that people from Texas remember the laughs this man brought to the masses.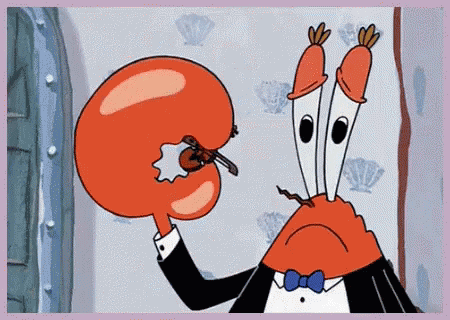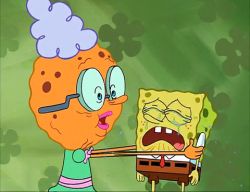 Stan "The Man" Lee
December 28th, 1922 – November 12th, 2018
Of all the passing's that took place this year, none were as painful to stomach as losing the face of Marvel. At the age of 95 death always felt like a fantasy when it came to the man who saved the little comic company from being squashed by the competition after returning from his military service in World War Two.
Growing frustrated with the generic idolization of the costumed crusaders, Lee started to write his own stories for the characters breaking away from the typical save the day plot. He made superheroes relate-able on a human level with every day struggles like making ends meet, going to school and balancing a love life. Sometimes it went against the comic-book code authority, which at the time sought to censor artists in what they could show viewers on the page. A three part Spider-Man comic depicting Harry Osborn's drug addiction proved controversial at the time, but in-spite of the resistance it has gone on to be one of the most important story lines in Peter Parker's history. That same mindset would be applied to the other characters that he co-created along with his trusted group of artists and writers. Suddenly the giant green monster had a soul. A group of gifted individuals had to fight for their rights. And a high-schooler matured into an adult who learned to use his powers for the greater good. These story elements are commonplace today because of this visionary man.
And though he stepped down from Marvel years later, Lee was able to watch the seeds he sew grow into a gigantic conglomerate even after being bought by Disney. Through television, video games and especially movies, there was always a new way to adapt his iconic characters. Which would lead to him earning a new nickname: the king of cameos. No matter what outlet, he always popped up as an Easter egg as himself or an alter ego to give us a good chuckle. Upon his death, he not only received tributes from the character actors, but also New York politicians and the army for what he accomplished in life.
Then of course you have the big bang of geekdom that is the Marvel Cinematic Universe: a multi-movie chain of events that led to big promises with an even bigger pay-off. Ten years of bringing all the characters together has seen Avengers: Infinity War leave its movie goers in either shocked silence or flooded tears. But not before having a great laugh seeing Stan Lee assuring kids that alien invasions are an every day occurrence. Needless to say, going forward in the Marvel Cinematic Universe won't be the same without that special cameo waiting with a memorable one liner. Excelsior old friend!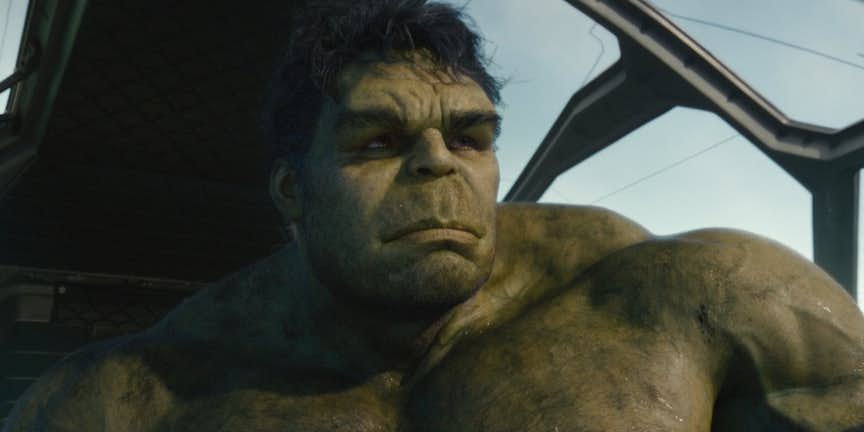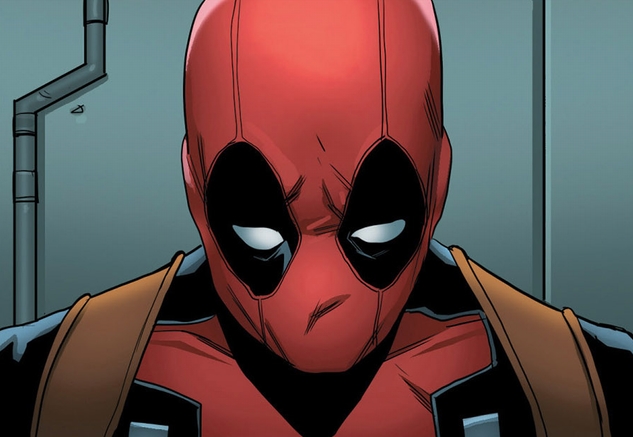 This is TheCinematicBandicoot and if you know anyone who passed away in 2018, comment and share a photo of them with a brief summary of their life. If the Oscars excludes anyone from the memorail segment, the least we can do is come together and share our fondest memories of those who are no longer with us. That and put in twice as much effort than the NFL's halftime show.
Also don't forget to Like, Follow and Share our website/social media pages with family and friends if you enjoy reading our content! This is TheCinematicBandicoot saying see ya after the awards show!!!!!!!
Facebook: TheCinematicBandicoot
Twitter: CinematicBandicoot @Maxbubbles
Instagram: TheCinematicBandicoot007
Tumblr: TheCinematicBandicoot