Just as 2018 was starting to settle in, it disappeared after the champagne was consumed and the fireworks evaporated into smoke. And in its place is new potential waiting to be fulfilled. Every coming year brings new ideas to the table for entertainment and other technological advancements. But like the aftermath of a forest fire, it comes at a huge cost, as some things have to end no matter how bittersweet. This won't focus on the people we lost this year (That'll have it's day in the sun), but more on who/what is calling it quits after the sun sets on 2018 and rises with 2019 as the headliner. These are the top 6 goodbyes in 2018 media. Place your flowers and fond memories at the door in honor of these discontinued traditions.
6.
This first entry is like walking on eggshells as the mere mention of one of these individuals is an understandably embarrassing faux paus. With the rise of the MeToo movement, certain practices in Hollywood have gone through drastic changes under the supervision of social media. For the past year a new celebrity made headlines revealing their unprofessionally lewd behavior behind all the glitz and glamour. People who were once idolized as mentors and important figures became box-office poison once the cat was let out of the bag. But in this case, credit where it's due for part of the legacy they left behind.
Ed Catmull + John Lasseter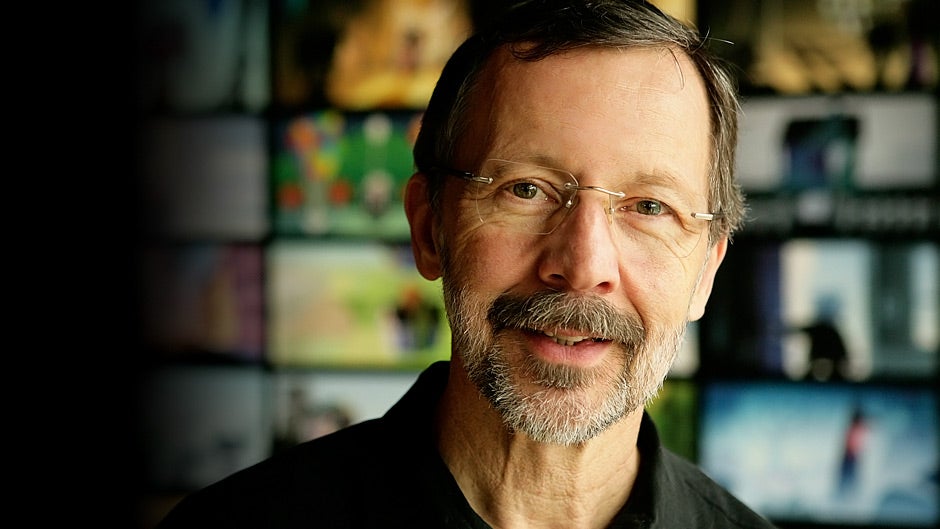 First, Ed Catmull, who became a key icon during the rise of computer graphics before and during Pixar's ascent to fame. Combining his love of animation, math and science he was responsible for developing 3D techniques at Lucasfilm that have since become common place today. In fact the RenderMan program that would be the go to kit for many studios and independent animators was primarily invented by Catmull. It wasn't until October 2018 when he announced his retirement that entertainment would experience a huge shift since the hand-drawn exodus during the mid 2000's.
As for the elephant in the room, John Lasseter, it's a bitter pill to swallow. What started as a man revolutionizing computer animation ended in a distasteful revelation of prolonged hugs, unwanted groping and making out with an employee at a company party. Not quite the level of John Krisfalusci, but the latter action was probably the straw that broke the camel's back when the Weinstein effect rippled throughout the country. Does that explain all the twist villains in the recent Disney films? Who knows? But there's no doubt that success changed Lasseter according to interviews from employees. Following the death of both Joe Ranft and Steve Jobs, the only two people who would stand up to his egotistical attitude, there was no one to keep him in check even when new talent came through the doors of the mouse house. Even so, we still need to look back on the legacy he left behind for the greater good.
If not for him, Pixar wouldn't be the juggernaut that all studios strive to imitate today, even as the Minions overtake the popularity contest. Toy Story, Finding Nemo and The Incredibles still stand the test of time unlike most of Illumination's products. He also led the Disney Animation Studio into a second renaissance as opposed to the clockwork digital factory under the rule of Michael Eisner. Starting with The Princess and the Frog, a big budgeted hand-drawn feature, it's still continuing to this day. While it's possible to separate the art from the artist, a lot of times the art will be a part of the central artist. Especially one that assembled so much creative talent under one roof. Now that Pete Doctor and Jennifer Lee are assuming creative control over both studios, it'll be interesting to see where these two neighboring companies are taken in the future. Lasseter may still have a position of power with his recent hire at Skydance Animation, but will that same Hawaiian shirt attitude change with the times? For Twitter's sake, let's hope so.
5.
It's tragic looking back on decade year old cliffhangers. Most if not all will wander an endless road unless something drives the next generation to pick up the pieces and finish the story. Just look at Firefly, Tim Burton's Planet of the Apes and the epidemy of purgatory that is Half-Life. All future plans were cancelled and are only now getting a cult following begging for closure. In the days before the internet those cries fell on deaf ears when the box-office bombs went off. But now there's a one in five chance that those requests will be answered by the executives. Because something's gotta give until The Matrix reboot happens.
Sense 8
Written and directed by the Wachowskis for Netflix, the story of eight people who can telepathically walk in each other's shoes earned just as much attention as their blockbuster trilogy. Scenic locations and intense action were just the icing on this melting pot of a cake. Take away both elements and you still got a very colorful cast of characters. Incredibly identifiable, charismatic and loving as one big happy family sticking together no matter what. Even through their own cancellation. Due to production costs outweighing the viewership, the show was cut down in its prime after the second season, and enough tears were shed to bring out a rainbow of hope. That being a series finale. While not perfect, it still capped off with a happy ending, fireworks and all, and one wonders where the sibling duo will go now that they've finished their magnum opus. The sky's the limit at this point.
4.
While Sense 8 were lucky enough to get an ending, others were sadly put out the pasture at the peak of their popularity. Or, lack there of for one of these heroes.
The Marvel Netflix Shows: Daredevil, Iron Fist and Luke Cage
Starting out as major must see programs, some of the Marvel Netflix shows have sadly been axed while others continue to walk a tightrope of an unpredictable future. Not surprisingly, Iron Fist was the first to go when its second season didn't improve the molasses pacing. At the very least, his run on The Defenders showed his full potential working off others. Luke Cage on the other hand became a victim of creative differences between writers and executives, which resulted in his undeserved pink slip. And much like the Wachowskis show, the production budget outweighed the viewership. Guess there's always Wakanda to fall back on.
But the biggest shock was the cancellation of the hero that made Marvel on Netflix cool in the first place, Daredevil. After its third season brought back the acclaim akin to its premiere three years ago, we have the who, what, when and where, but no the why on the motives behind this decision. The upcoming Disney Plus service might sound like a resurrection platform, but even with the character rights, certain legal ramifications are barring both Harlem's Hero and the Man Without Fear from making an appearance for two years after this recent restructuring. Hope you like salt with your wounds. The only two survivors from this streaming cleanse are Jessica Jones and The Punisher. The private investigator is set to have her third season later this year while Frank Castle's second season is now available to the public. Hopefully the the hunters won't become the hunted.
3.
Cartoons have come a long way gaining equal love from both adults and kids. But Nickelodeon continues to stay in the past with their Spongebob standards whenever new content is pitched their way. If it's not an instant success like the talking cheese block, it's thrown to the hounds never to be seen again. Which has lead to one of their biggest mistakes in the channel's history. Who knew one of the most calm and soothing songs in recent memory could be a haunting melody of personal regret for the orange bumper. How does it go again? Come along with me, and the butterflies and bees…..
Adventure Time
It feels like only yesterday when Finn and Jake started their endless quests in land of Ooo alongside Princess Bubblegum, Ice King, Lady Rainicorn and Marceline the Vampire Queen. Slaying monsters, becoming parents and making a sandwich with a live bird and her hard-boiled offspring. But go a bit further into the peppermint mines and there's more than just a sweet tooth. Back in 2010 no one would've guessed that there were deep allegories beneath the surface of this post-apocalyptic candy-land like abandonment, Alzheimer's and facing your fears. It just needed 8 years of digging without Yukon Cornelius. And they said the fun would never end.
In retrospect it's not just the series finale that's bringing the tears out from all of us, but more the legacy it left behind. Several artists who started out on this eventually moved on to create their own shows. From Pat McHales' Over the Garden Wall to Skyler Page's Clarence, and of course Rebecca Sugar's Steven Universe. Adventure Time wasn't just a popular show, it was a big bang for a generation of animators looking to leave their mark. And the proof pudding, or in this case the apple pie. And it won't taste the same after this.
2.
And now a moment of silence for the loss of these video game developers.
Wargaming Seattle, Carbine Studios, The Bartlet Jones Supernatural Detective Agency, Boss key Productions, Capcom Vancouver, Telltale Games

Every year has its fair share of starving developers shut down for one reason or another. They're expected to sacrifice time with friends and family for crunch periods to meet deadlines, only to have a 50 percent chance of being laid off the next day. No unions, no healthcare, not even job security. But this a eulogy rather than an in depth analysis that Jim Sterling covered on his Youtube channel.
Capcom Vancouver, formerly known as Blue Castle Games, only worked on one franchise, but it put their name on the map for a long time before it's demise. The Dead Rising series has said to have gotten better after a bug infested first impression. Wargaming Seattle kept the Dungeon Siege and Supreme Commander series going for a while before it's July 22 demise. And David Jaffe's Bartlet Jones Supernatural Detective Agency got as far as Drawn to Death before liquidating.
However the shutdown that lit the internet ablaze was the sudden closure of Telltale Games. Coming right out of nowhere the following days revealed as much behind the scenes drama as Lasseter's reign over two studios. More than 200 employees left without severance pay, a lawsuit against toxic management and debates on union rights in the gaming industry. Thank goodness more than a fair share of other studios opened their doors to those who lost their jobs.
It's debatable on whether or not this was coming since many claim Telltale Games had regulated themselves to the same core gameplay without enough changes after their initial success of The Walking Dead. Having your choices affect the outcome of a story only went so far with each new property given their coat of paint. For some reason, they didn't have the lasting appeal as the Lego games despite a eerily similar tactic and thus suffered from branching out their limited resources. The Walking Dead: Final Season was lucky enough to have Skybound come in and finish the last few episodes, but The Wolf Among Us, Game of Thrones, and Batman are condemned to the Gordan Freeman realm of unresolved cliffhangers. Birds of feather flock together I suppose.
Despite criticisms leveled against their stale gameplay, Telltale did make better licensed games compared to other developers. Most licensed games ends up as quick cash grab at the expense of the developers making this the better alternative. If given the choice to play a Telltale game past season one or The Walking Dead: Survival Instinct, suddenly that pick your poison scenario becomes a little less frightening. Whatever doesn't kill your inner geek leaves you grateful.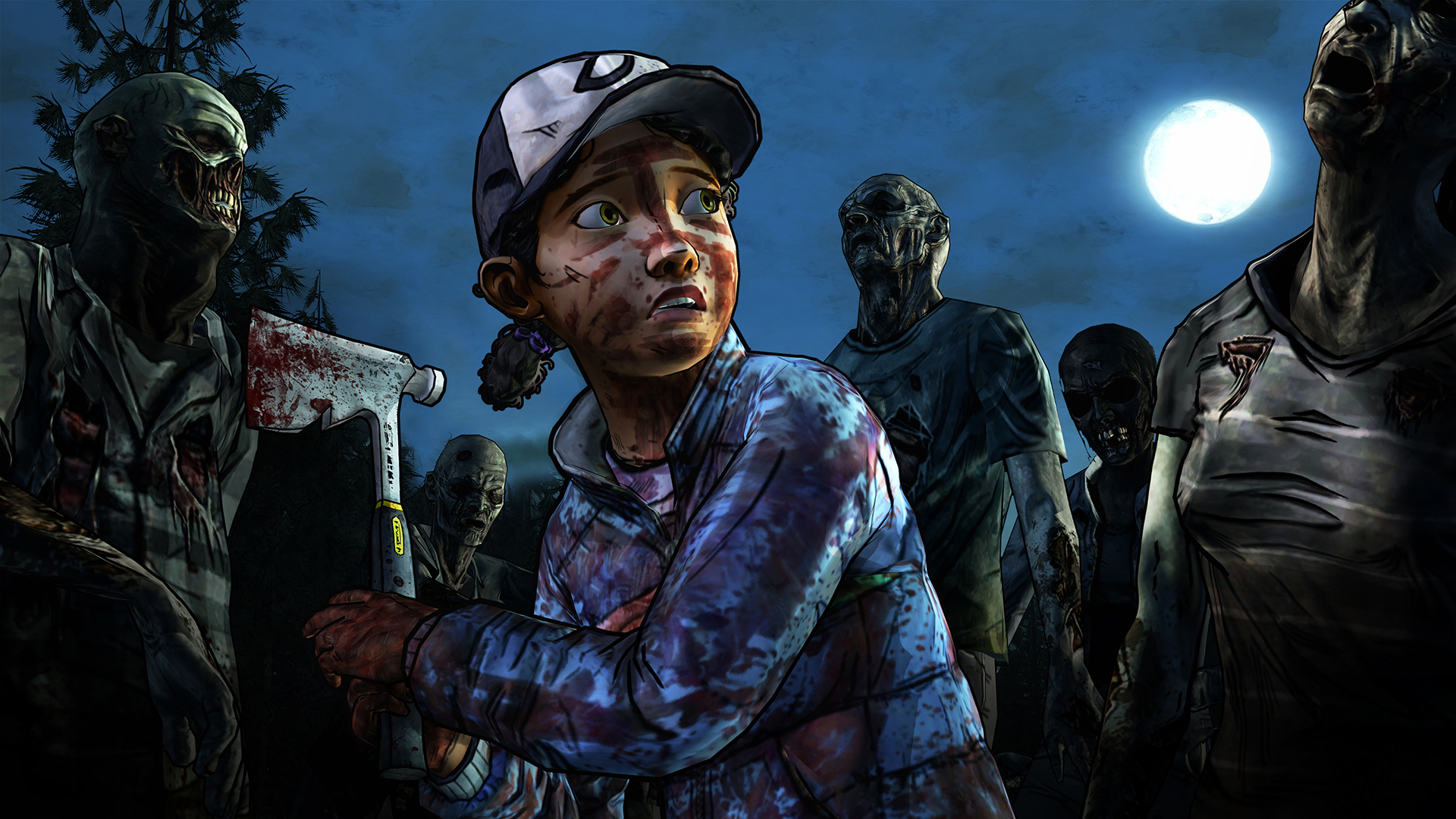 1.
Of all the things to say goodbye to, not all of them have left on a positive note. There's been a share of satisfied conclusions that end in tears of joy, but this isn't one of those moments. What makes this just as bad as seeing multiple developers shut down is a whole legacy implode upon itself. A shining example that all other IPs could follow in the good old days brought to the brink of extinction by the fault of those who blindly trust the product more than the talent behind it. People like David Jaffe are twice as evolved as a species than whoever's part of that company who must not be named. Because if there's one thing you don't do, it's perform sepakku on your own brand.
Metal Gear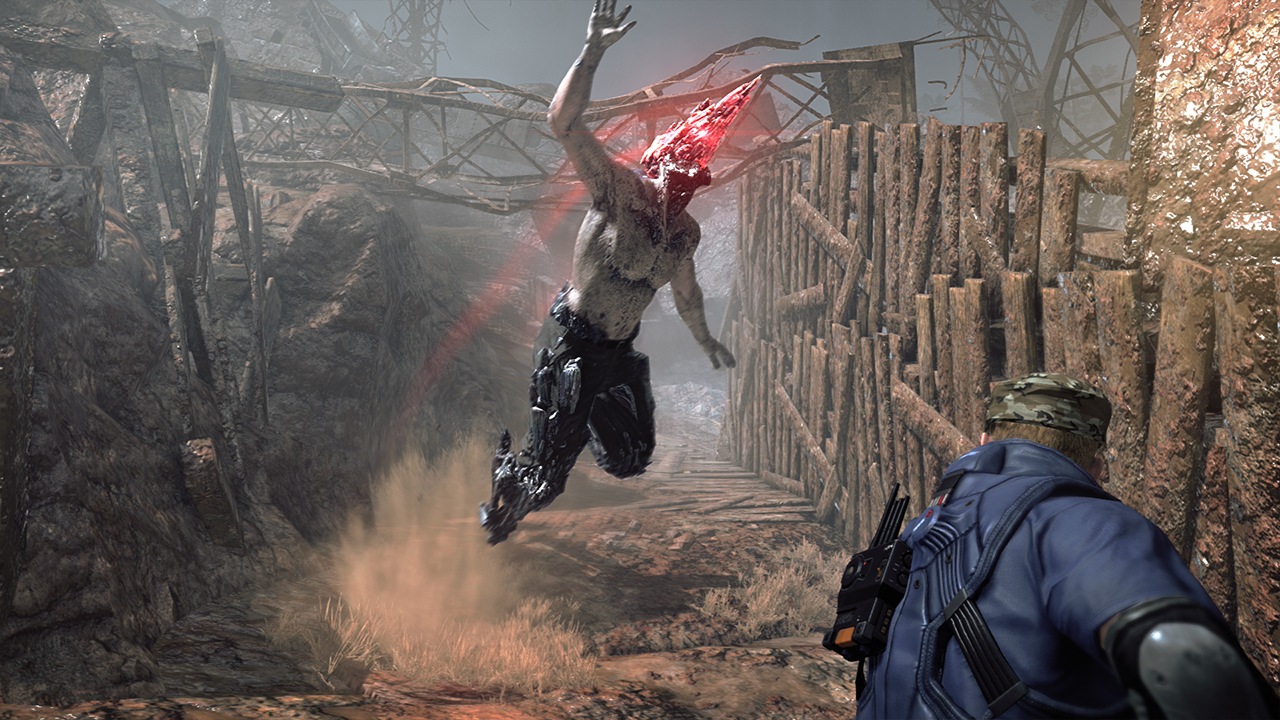 Nothing was more painful than seeing a 30 year legacy obliterated by the very company it considered home. For all the trouble Phanton Pain's developers had to endure from its big brother executives, it all could've ended on a content note if those in charge left Metal Gear well enough alone. Instead, Konami opted to grave rob the series, castrate the genre defining stealth mechanics, poison the options menu with a 10 dollar save slot and yet still keep the name for the sake of money. That's not even mentioning that stale, uninspired gameplay that Kojima himself called BS on before release. And this comes from a guy who created villains that could summon bees and read your memory card on the original Playstation. Did i mention that you need an internet connection for this grindy, single player experience that has more sand than zombies? There's brain dead and then there's this.
Needless to say, Metal Gear Survive was more than just the nail in coffin for Solid Snake, even if his grave resembles a Pachinko machine than a military casket. It was the poison dart that killed stealth games. This 30 year old series had a somewhat stable ride off into the sunset after Kojima left Konami. Now we have living proof that it's dead and rotting on a reanimated corpse without any of his input. And if any comparisons to this and the other spin-off Metal Gear Rising: Revenegance comes up, Platimun games still had Kojima lurking in the background and more common sense than Konami will ever have. The fact that sales figures for the game weren't even listed by the company after PR struggled to maintain goodwill between gamers is a testament of what happens when the worst traits of gaming combines with an infamous corporation to pollute a top tier franchise. If Stan Lee was alive, he'd be ashamed.
This is TheCinematicBandicoot and while some these farewells end on a positive note, there are a few lessons to take away from this. Count your blessings when media is given a proper send-off, never trust Konami again and play the Resident Evil 2 one shot demo for a genuine zombie experience. Because god forbid if Metal Gear Survive 2 ever see's the light of reality rather than a remake of Resident Evil 3 in the future.
What's something ending this year that you're going to miss? Comment and discuss with others. And if you enjoy reading our content, be sure to Like, Follow and Share our website and social media pages with family and friends. See ya next time for this new year!