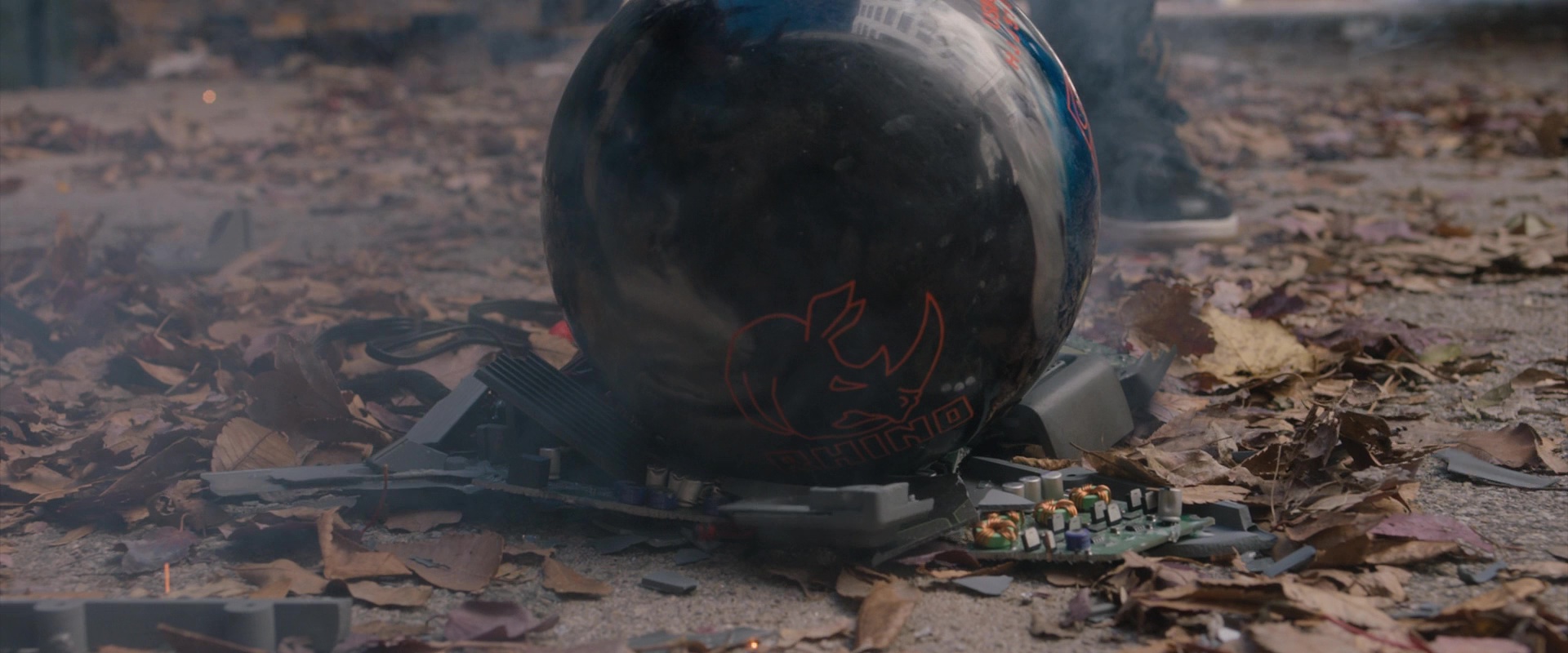 A year has passed since the events of Welcome to the Jungle. Anthony, Martha, and Bethany (Ser'Darius Blain, Morgan Turner, Madison Iseman) have grown closer as friends ever since. Spencer (Alex Wolff) on the other hand went back into the game for unknown reasons and now the group reluctantly return to their avatars (Dwayne Johnson, Jack Black, Kevin Hart, Karen Gillian, Nick Jonas, Awkwafina) to save him. Along for the ride is Spencer's stubborn grandpa Eddie (Danny DeVito) and his estranged friend Milo Walker (Danny Glover). Together the group must work out their differences to save Alex while challenging an even harsher environment in the unrelenting world of Jumanji.
In 1997, Robin Williams headlined the premiere adaptation of Chris Van Allsburg's book to mixed reception. But over the years it's enjoyed a massive following for expanding on the novel's premise and illustrations. And though Zathura was meant to be part of the same universe from the same author, many saw it as a space knock off of Allsburg's original hit as a result of it's low box-office numbers. This led to a long dormancy until 2017's Jumanji: Welcome to the Jungle. It surprised both critics and audiences with it's modern spin on the timeless hobby of board games. Something that was more original than most franchises that only wanted to rinse and repeat the same story for the sake of money. Not even the likes of The Last Jedi could keep it from reaching nearly a billion dollars in the same month of release. Naturally with that rewarding investment, a sequel was inevitable. But with the last movie ending with a bowling ball ceremony, how do you continue a story that had no intentions of a follow up? By rebooting the character development from one of the main leads. In a weird decision, this completely botches all the growth one of the kids went through in overcoming their flaws. And in doing so, there's not much incentive behind going back other than if people paid to see it once, they'll do it again. Even when the motivation is revealed, it's very weak and doesn't make up for erasing all the history. Also if the game is broken to the point where avatars can't be chosen, shouldn't the entire experience glitch out from all the physical damage? There's barely any explanation on how it's repaired in the first place, feeling like a missed opportunity to put another spin on an already unique point of view. Thankfully there's nowhere to go but up from here because there is much to enjoy past that one gigantic step backwards.
The actors are tested in their range of inflictions when the avatars embody different characters this time around. Dwayne Johnson gets points for acting like an 80 year old man with the strength of a mountain and Kevin Hart gets to hold back on his usual schtick for a majority of the adventure. Who knew the guy that could wake up an entire neighborhood with his normal voice could embody different personalities on the inside? Danny DeVito and Danny Glover are also very fun with what they have to work with, whether alone or playing off of others. It's just a shame that we can't see more of them bantering with one another in the real world as opposed to Dwayne Johnson and Kevin Hart carrying said task. But the award for most versatile personalities goes to Jack Black. Without giving too much away, he has the most range to work with when it comes to new people stepping into his avatar and he knocks it out of the park in the vocal recreations alone. Many of the best moments are when the group is interacting with one another and there's a sense that they've matured since last time. They can play off each other's strengths and weaknesses and almost always get a laugh from their comradery. And with new avatars like Awkwafina in the mix, there's more personality bouncing off the walls. It certainly distracts from how boring the villain is. In fact, Welcome to the Jungle's Van Pelt is actually more memorable than this throwaway thug that came out of a mediocre MCU movie. For something that was obviously made to cash in on one of 2017's biggest surprises, there's still lots of fun behind all the repeats.
The visuals are still very impressive for trying to replicate the digital world. So it can get away with not looking as realistic as The Jungle Book. There are certainly more locations ranging from deserts to northern forests to snowy plains. The animal encounters are also much bigger in scope like an intense car chase from a herd of Ostriches and a phenomenal game of bridge with a hostile group of Mandrills. If anything, there's just a little too much repeating from before with settings like the village and indoor sections. Again, since the cartridge is undergoing repairs, there could've been some fun with exploiting the broken areas of a game.
Jumanji: The Next Level is satisfying enough to be a fun continuation. It builds on the dangers of an animalistic world with some scenic locations, and it tests the cast's acting chops and their hilarious comradery. If the motivation wasn't incredibly weak on top of the erased character progression, it could've been a superior sequel. But if you're going to repeat the same beats, at least make it entertaining. And this certainly passes with enough flying colors to see in IMAX. A familiar game, but worth playing again.
Pros: bigger animal moments, group comradery, flexible acting, video game visuals
Cons: character reboot, shoe-horned motivation, lame villain
7.5/10
What did you think of Jumanji: The Next Level? What's your favorite Chris Van Allsburg adaptation? Whatever your thoughts are comment and discuss with others.
Also if you enjoy reading our content, be sure to like, follow, and share both our articles and website with family and friends.
This is TheCinematicBandicoot saying SEE YA NEXT TIME!!!!!